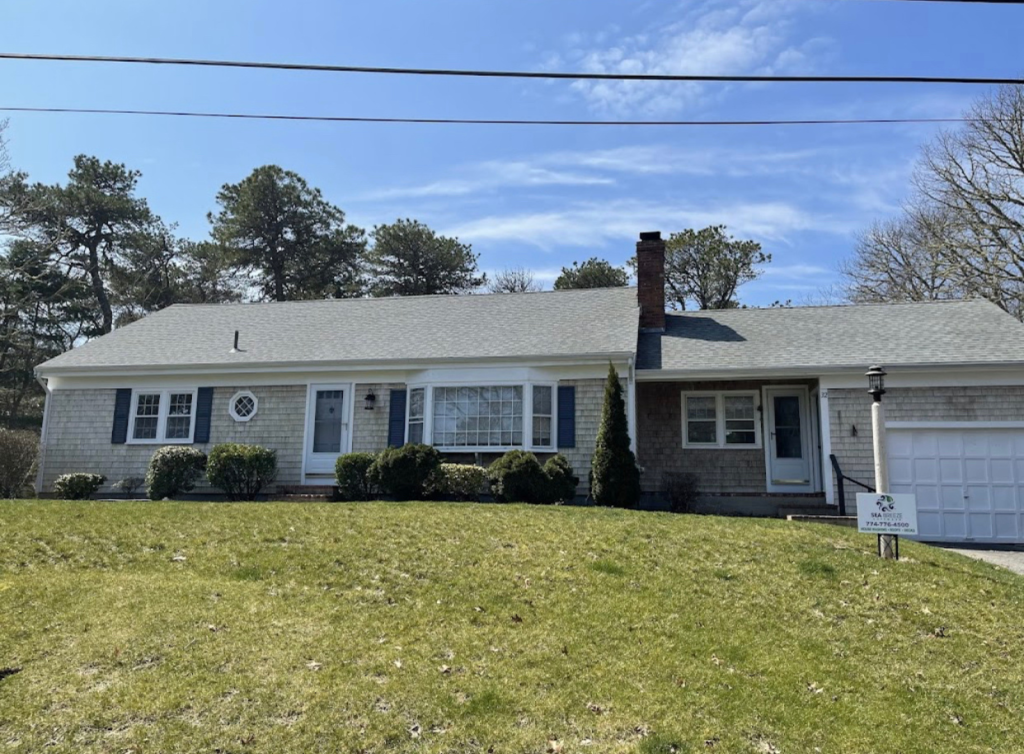 Larry S.
Customer
Jim of Sea Breeze Soft Wash is the real deal from start to finish. First of all, he will call you back promptly, a rarity nowadays. He is prompt, reliable, and an extremely hard worker. He communicates well and lets you know the process and carries out exactly what he promises. Jim is very detailed and thorough in his work. He goes well beyond to make sure you are completely happy. Jim is a genuinely nice person that respects your property, your family, and your pets during his time working on your house. I would highly recommend him without reservation.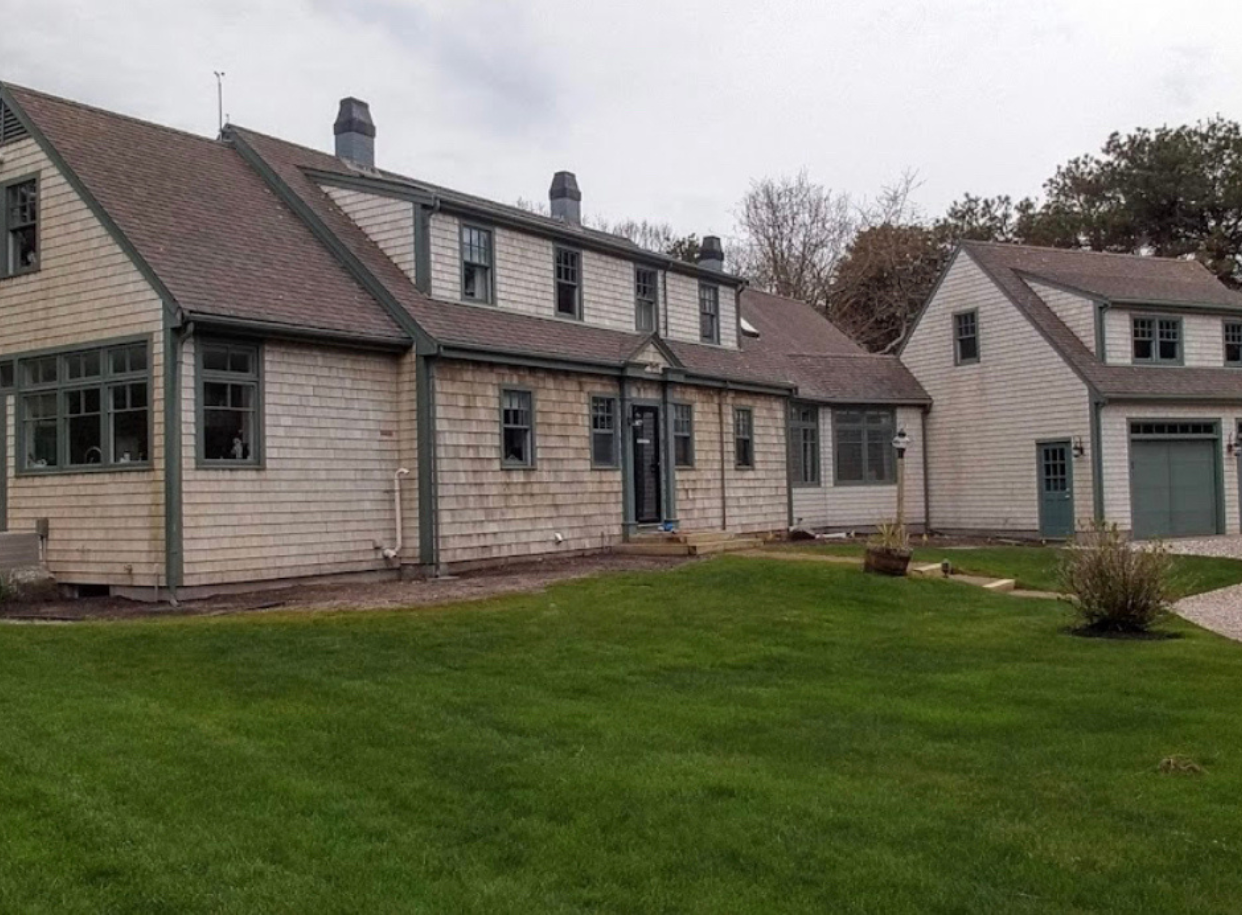 Kathryn
Customer
Absolutely amazing job! James is a true professional. On time and went above and beyond to make sure all our requests were met. We are extremely happy with the service and quality of work and will definitely be using Sea Breeze Soft Wash in the future.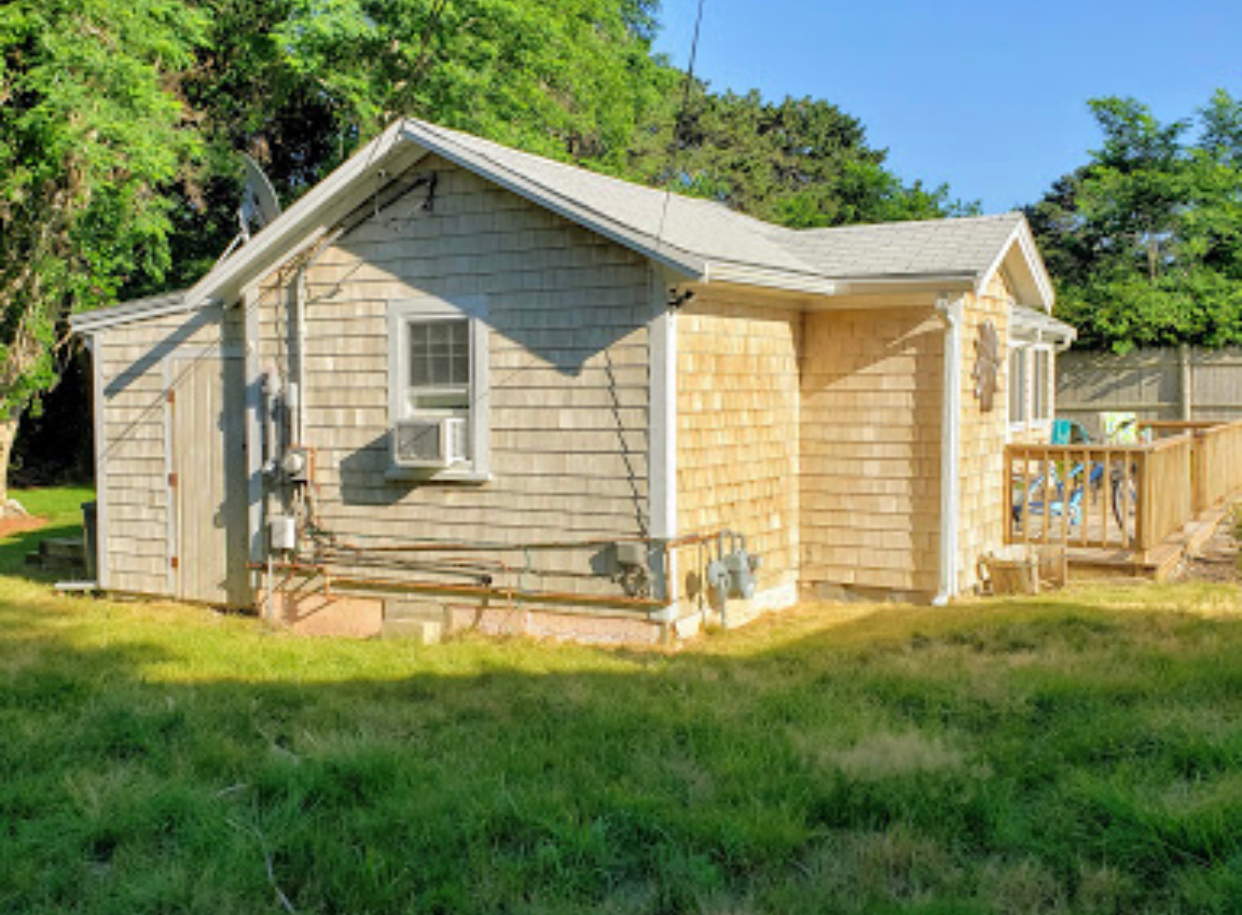 Carrie L.
Customer
We hired Sea Breeze Softwash to clean our entire property. The roofs were discolored, shingles were weathered dark grey and black and we had lichen and moss growing in many places. Jim was very meticulous and cleaned everything from top to bottom, including deck framing, flag pole, and planters. Our 25-year-old house, garage, and property look brand new. Very reasonable pricing. I highly recommend Jim! He works alone but the wait is worth it!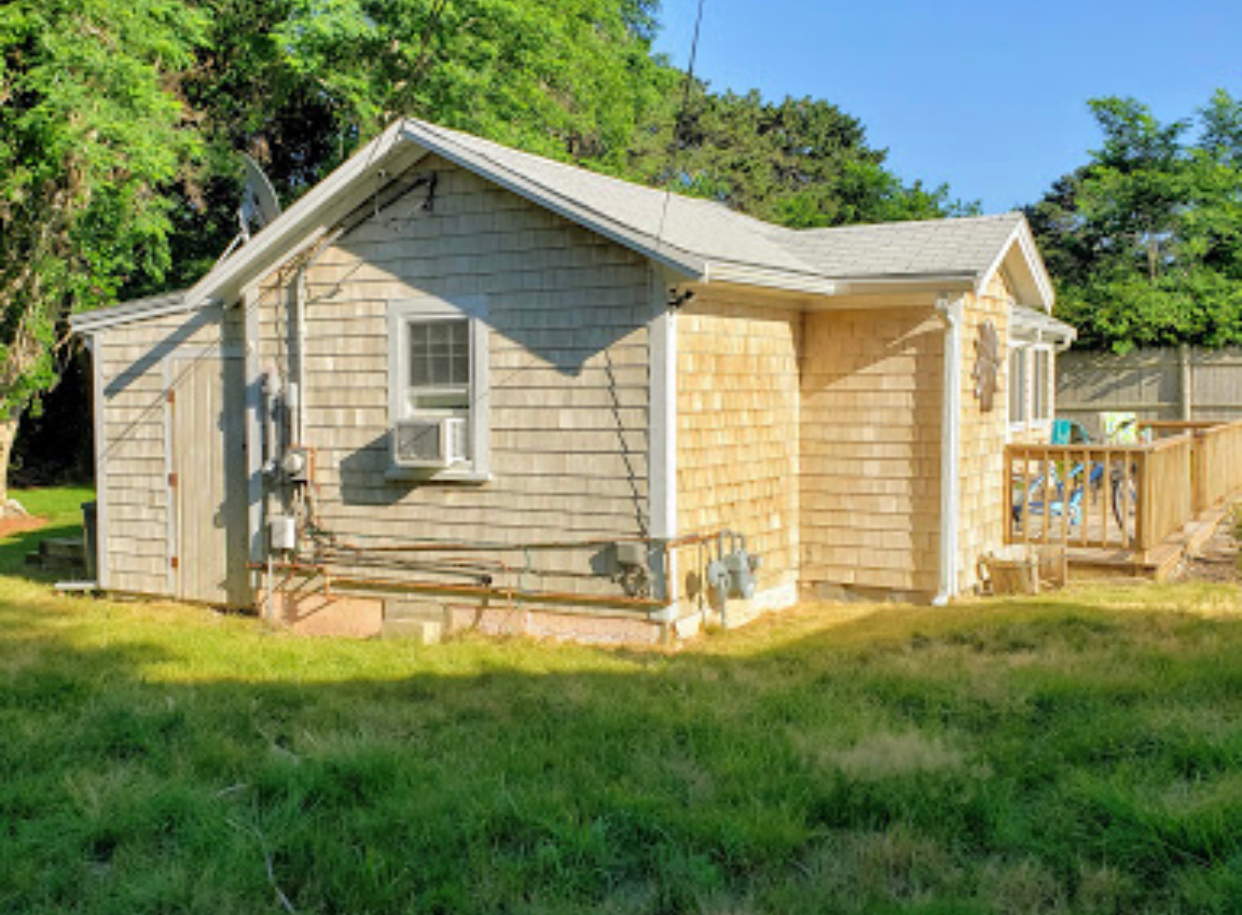 Bob C.
Customer
Jim did a terrific job washing our house. He was conscientious, professional and completed the job with impeccable integrity. The results were far better than what I expected. I highly recommend him and I look forward to hiring him again in the future.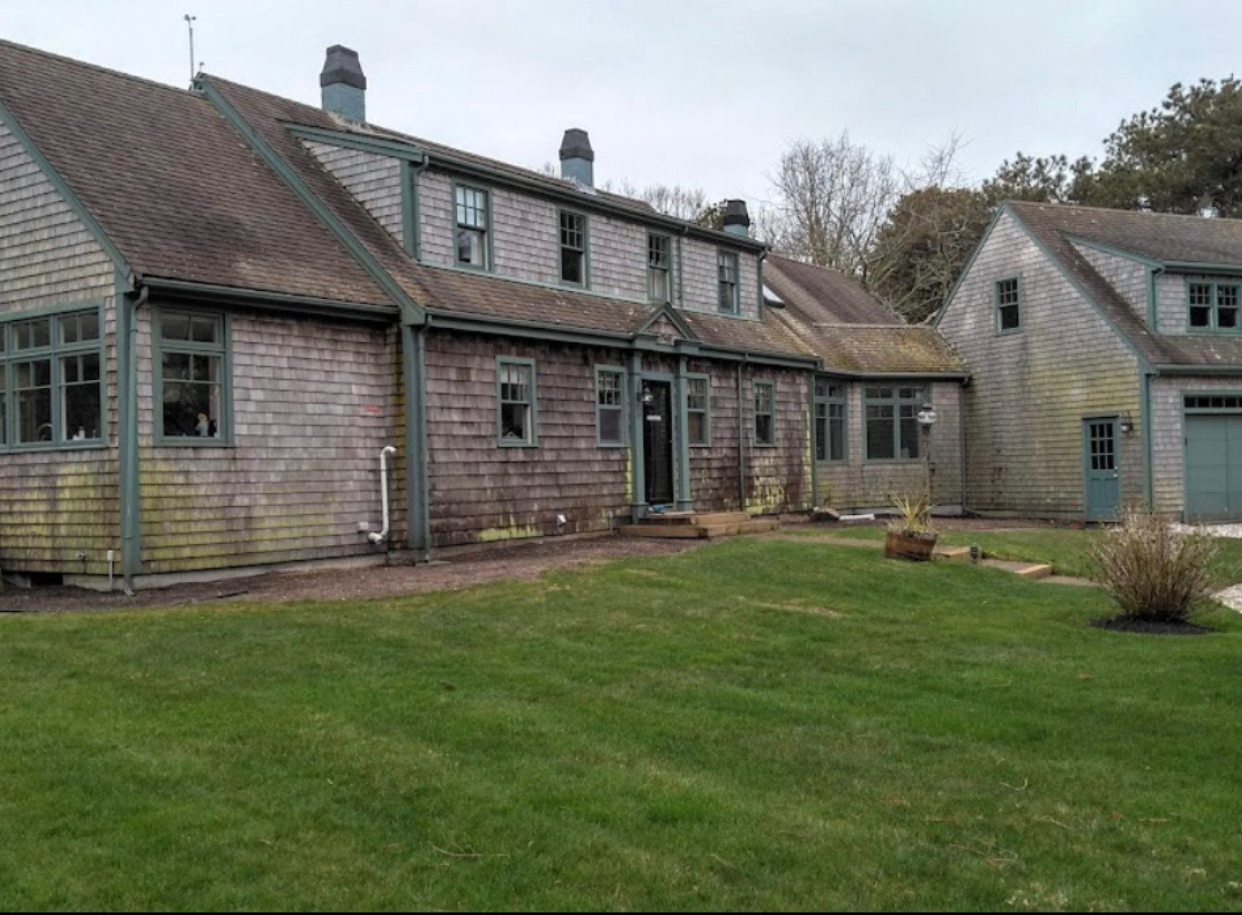 Andrew C.
Customer
Jim did an excellent, thorough job. He brought our sidewall shingles back from faded, green, or sun-baked to looking like new again. Also made the vinyl siding spotless again too! And all with a smile!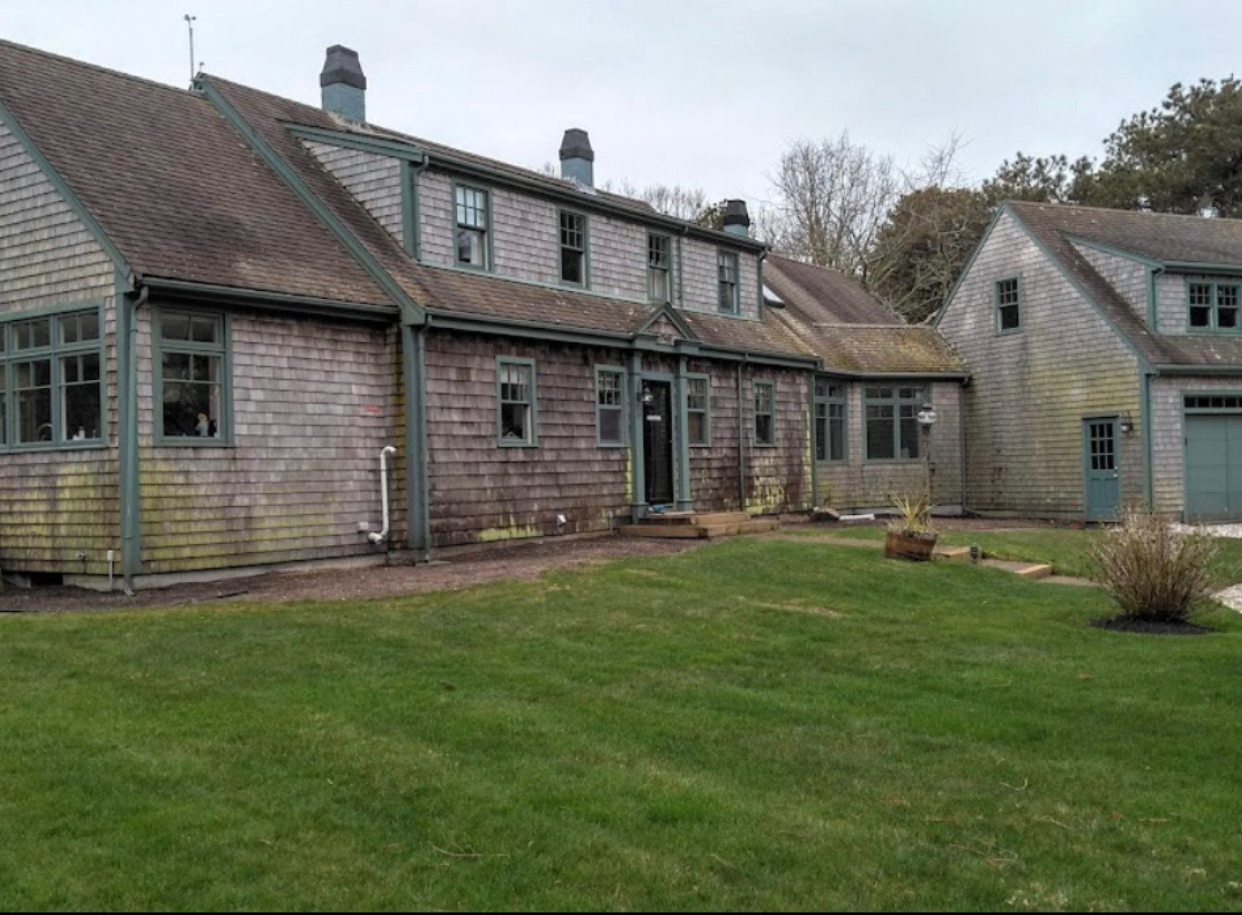 Andrew M.
Customer
Jim is not only an outstanding professional who will make your house shine at a competitive rate, but he is also just a stand-up guy. If you can choose only one person to make your house look brand new - let it be Jim. He cleaned my house in Brewster and I was just amazed with the results.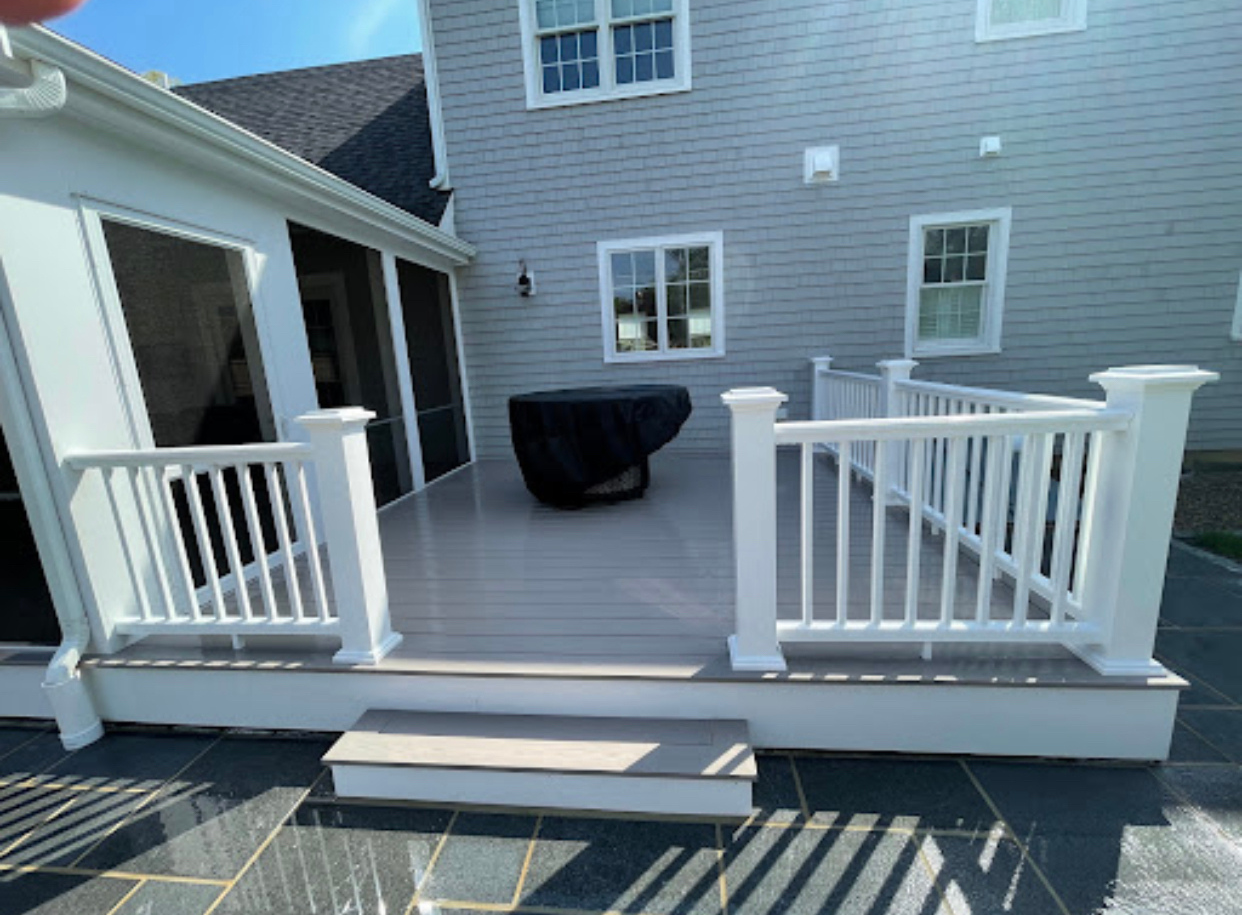 Gretchen S.
Customer
I highly, highly recommend Jim and Sea Breeze Softwash — he did an amazing job on our house — he is professional, thoughtful, and meticulous and the outside of the house looks new! We could not believe it! Do not hesitate to contact him.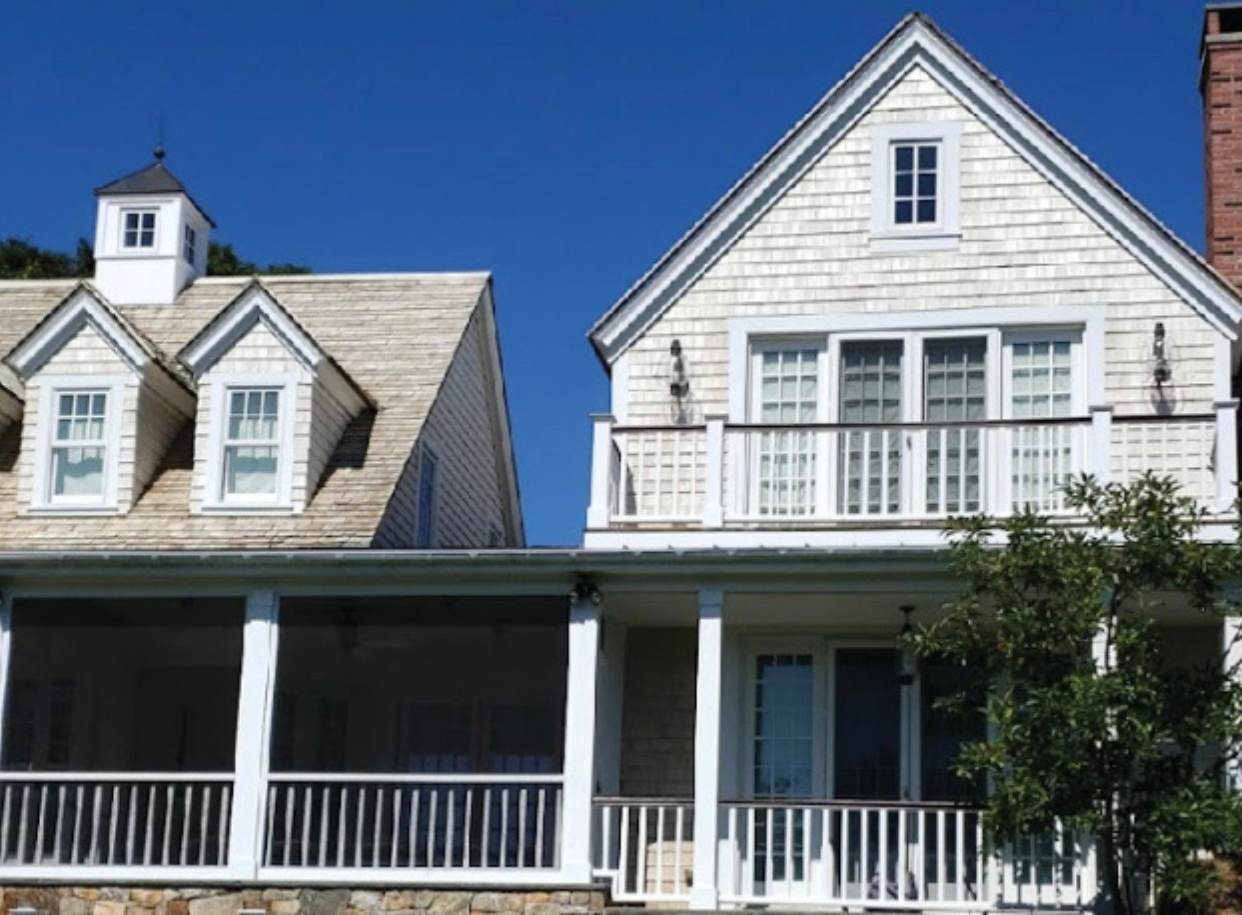 William D.
Customer
Sea Breeze Soft Wash performed a house wash on this four-bedroom Cape in Osterville. We found their quote competitive, their responses to communications speedy, and their description of the work they would perform precise and satisfactory. On the day James advised he would start the project he arrived on time and ready to work. In addition to performing all work for which I hired them, they also washed the fence and walkway. I was completely satisfied with the outcome and would highly recommend Sea Breeze Soft Wash to anyone seeking their home washed. All non-involved areas were draped and he departed with all equipment. Our neighbors were shocked at the difference in the before and after the appearance of this house.
Overall I would say that James under-promised and over-delivered on this job and I would both recommend him to any homeowner seeking this type of work and hire him again without any hesitation!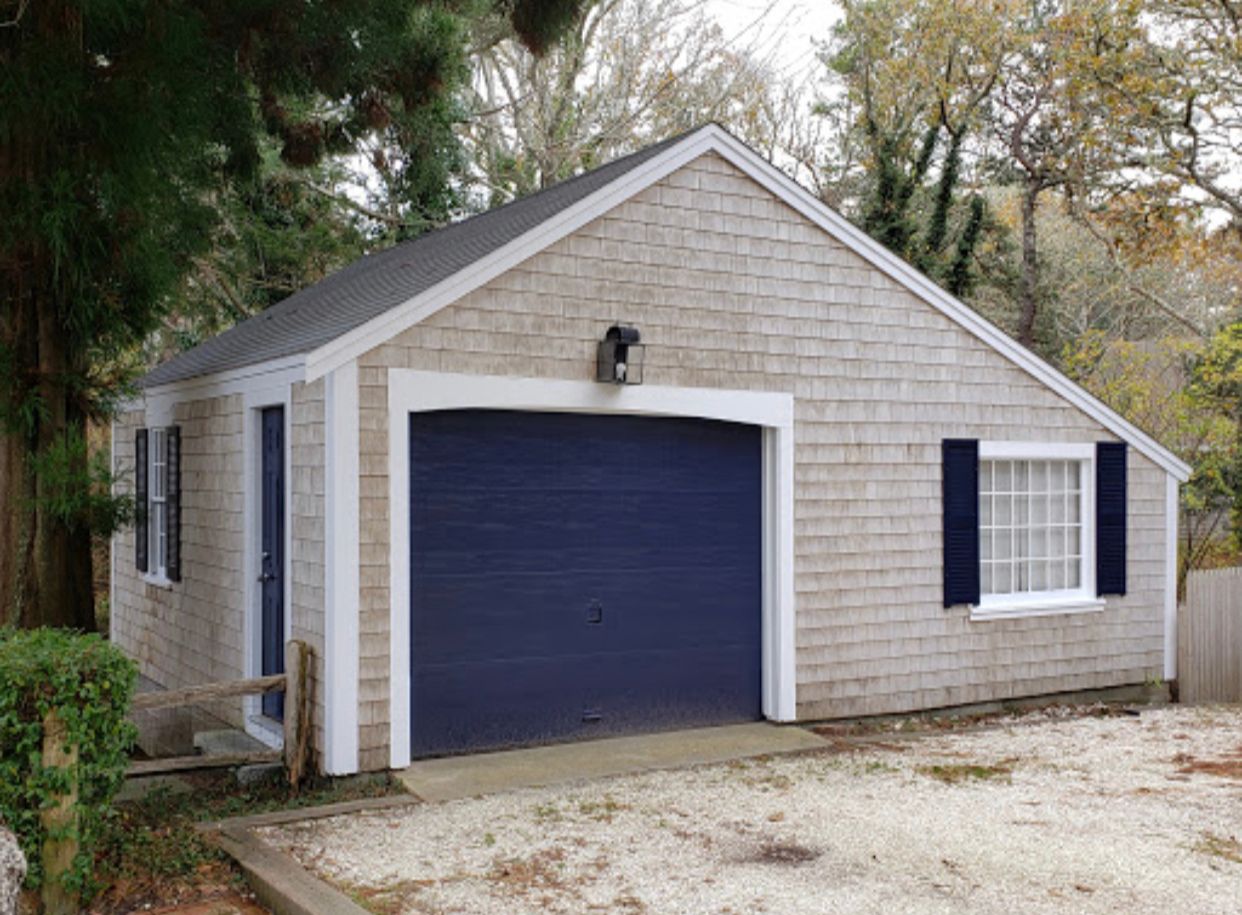 Vic Z.
Customer
What can I say about Jim from Sea Breeze that hasn't already been said. He is METICULOUS, HARDWORKING, PROFESSIONAL, he also goes ABOVE & BEYOND his attention to detail is BAR NONE! His MAIN goal is to make sure the customer is HAPPY and SATISFIED when the job is completed. My neighbor took one look at it and said "Your house looks like it was just built!" One more thing, he is also a HECK OF A NICE GUY! Thanks so much, Jim, AGAIN, you did a GREAT JOB!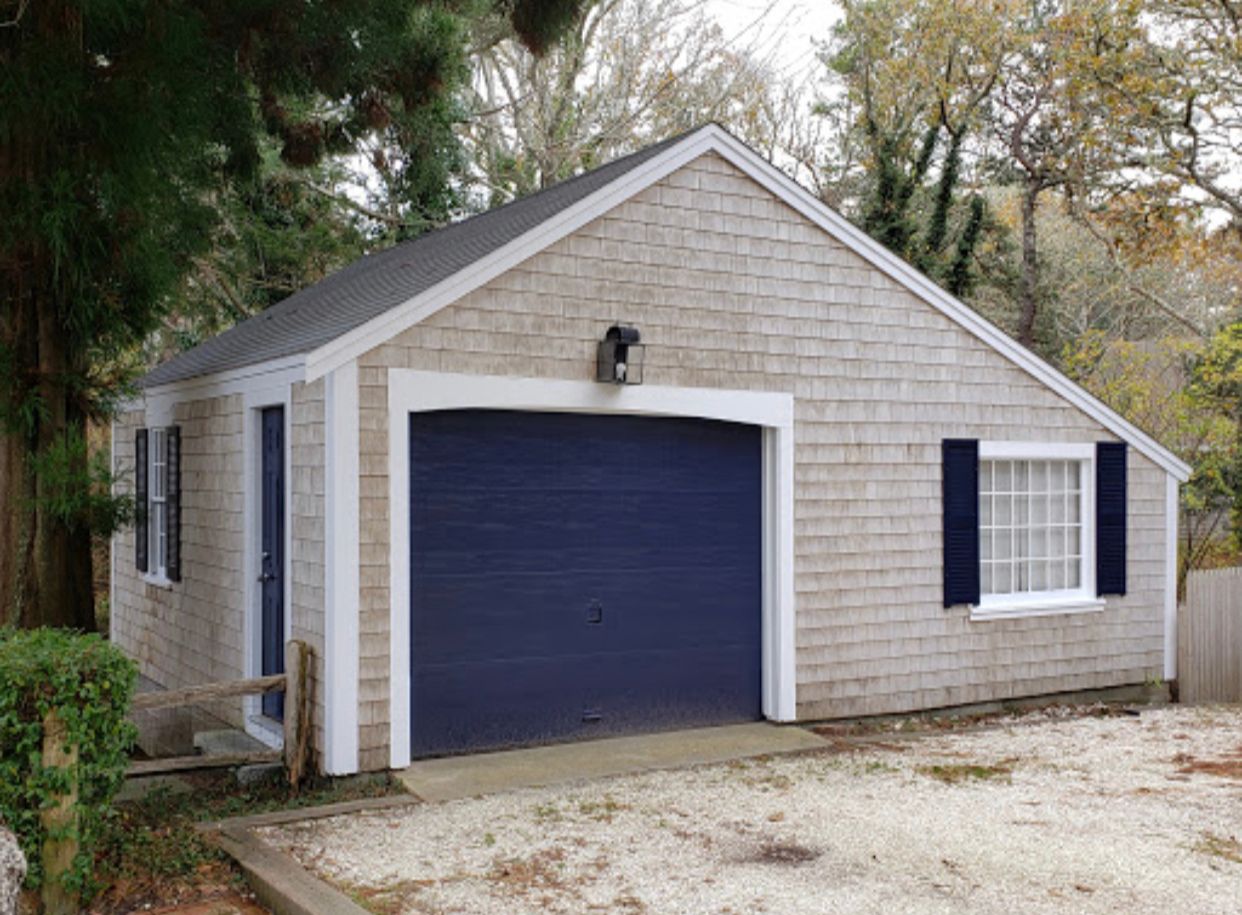 Dennis C.
Customer
Jim did a terrific job on the soft wash of our cottage, deck, shed, and fence. Our house has never looked so clean! Jim was professional, responsive, and flexible and his pricing was very reasonable. Great guy and would definitely work with him again.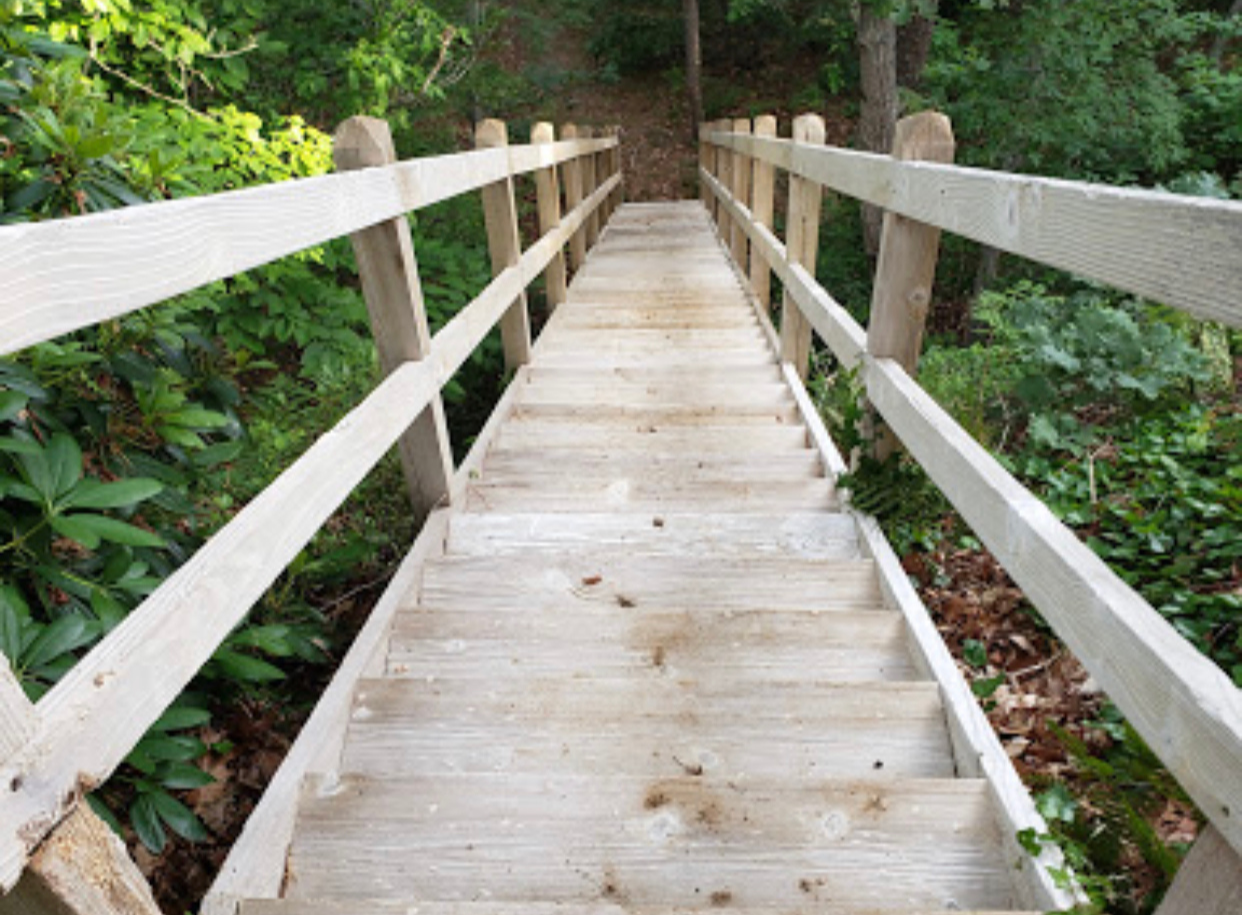 Kelly T.
Customer
If you're looking to support a local small business, this is definitely the one! My experience with Jim and his company has been a very positive one. He goes above and beyond to get the job done, thoroughly, efficiently, and professionally. From my house to my deck and my concrete walkways and patio. They are clean and look brand new each time he does them. I highly recommend this business for all of your needs!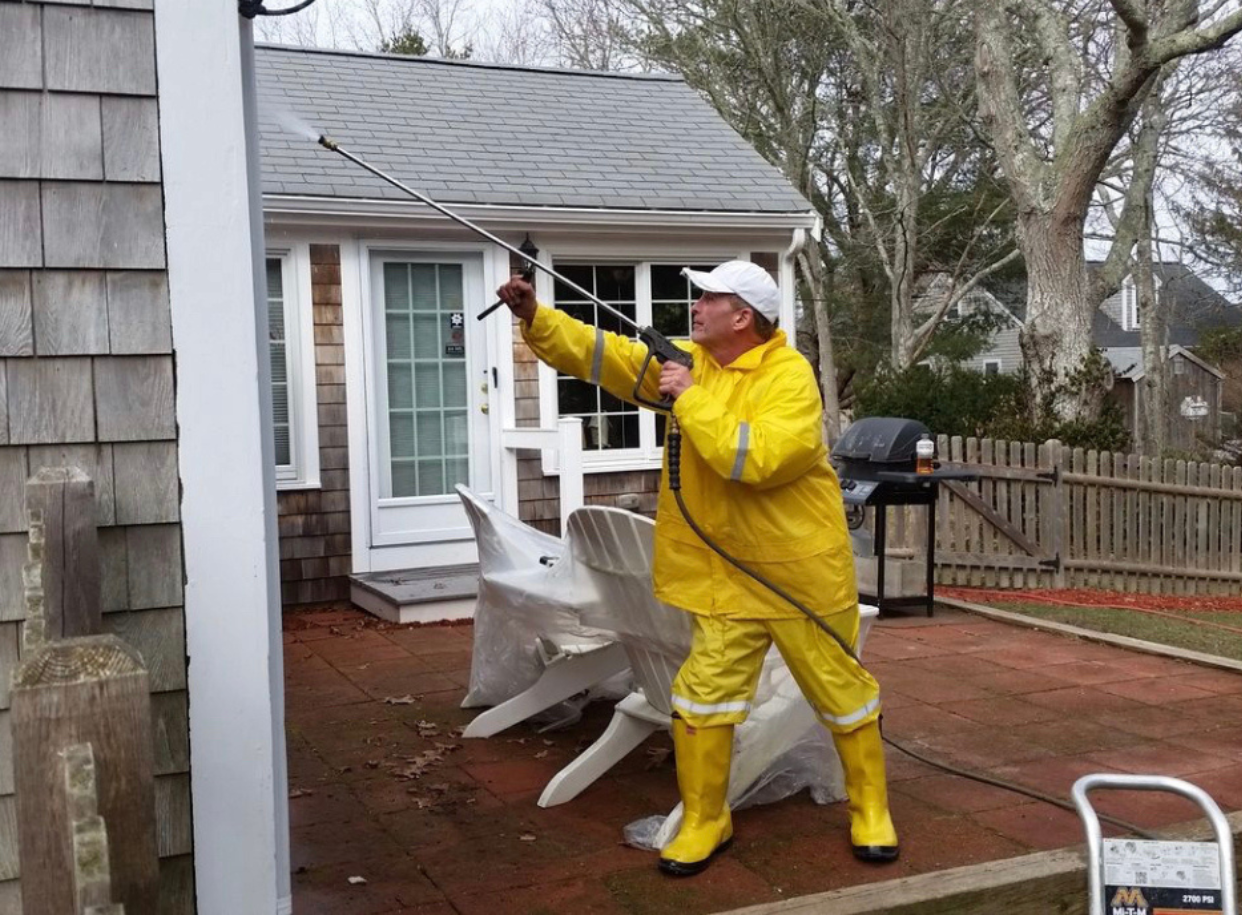 Shanna C.
Customer
Jim did an amazing job. He went above and beyond to complete my job, but also help me network with other companies to complete jobs around the house including a painter, roofer, and getting some tree Work completed. I got other estimates and Jim and his network came out with fairer prices, in a timely manner. Do not hesitate to hire Seabreeze Soft Wash or any of the other companies he recommends!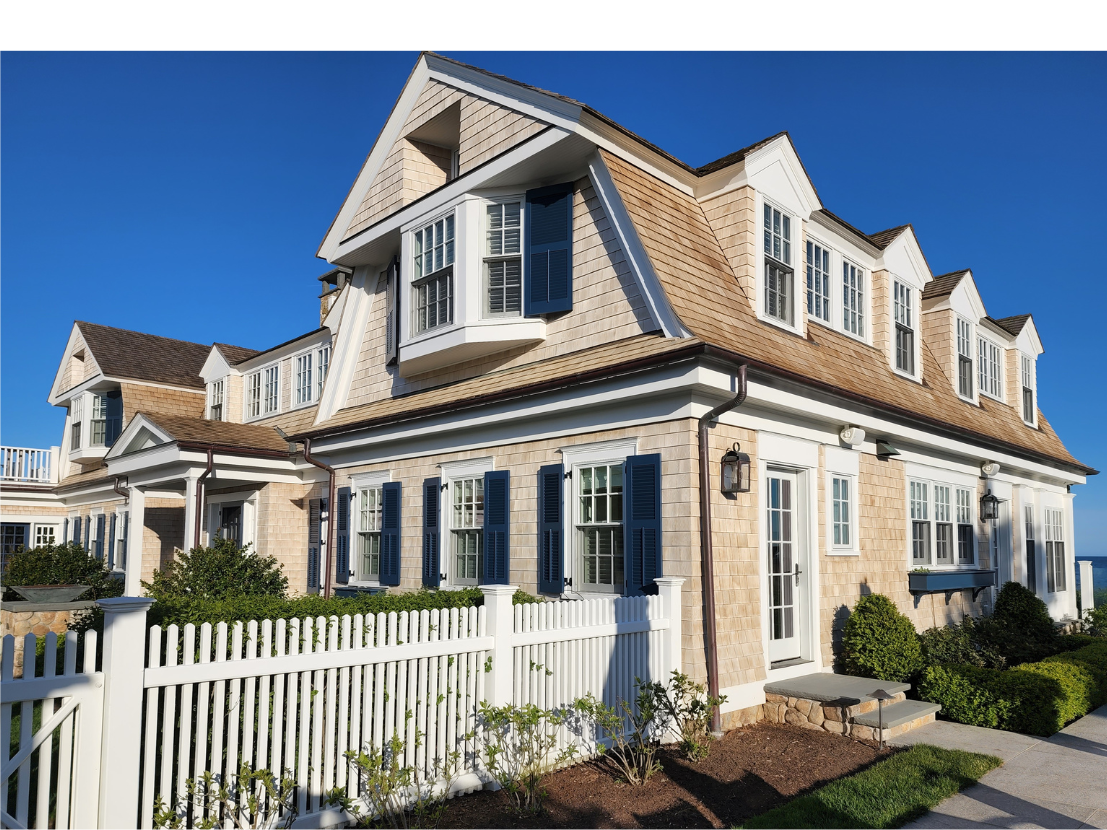 Helen R.
Customer
We are very happy with Jim's work. It was worth the wait.
The house looks new!! He's polite and knows his job well. Protects plants and throws in a few extras! His prices are more than fair.
My sister is a realtor based in Dennis. Giving her his info as well as referring him to others.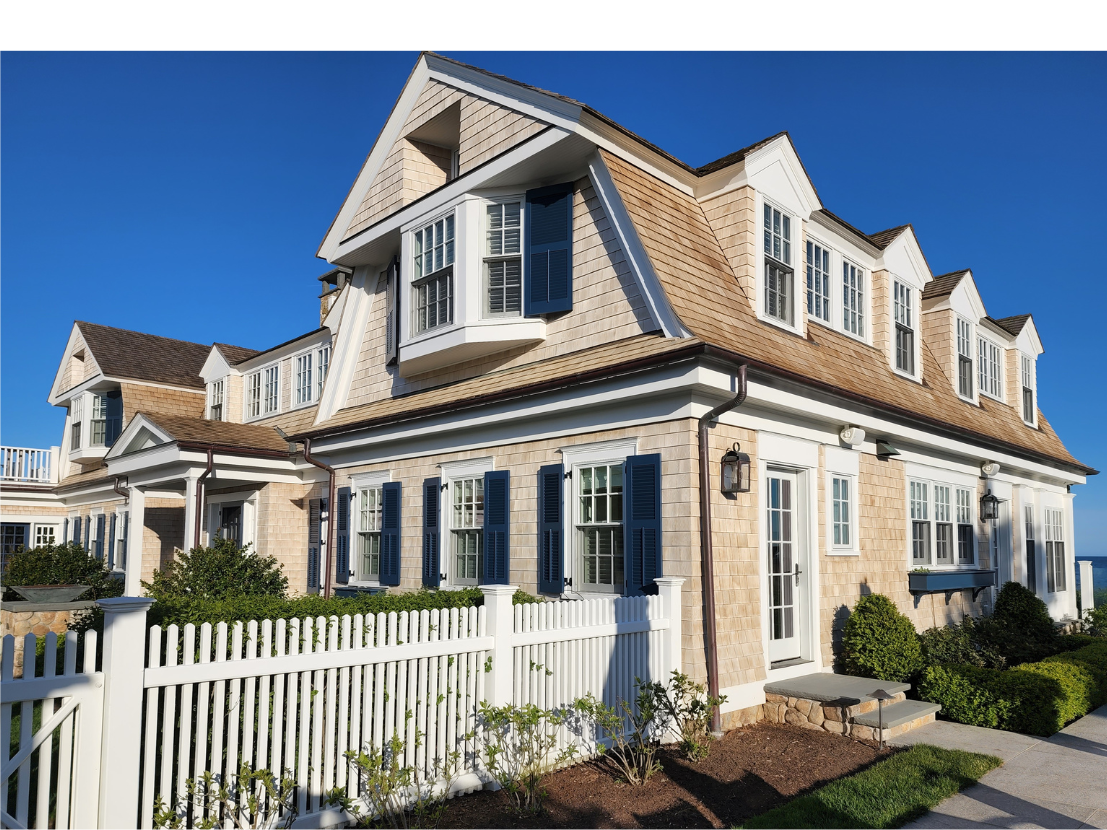 Kristina S.
Customer
A friend recommended Jim about our housecleaning job in Truro, so we called Jim. And man, we are so glad that we did.
Jim is not only a fantastic painter and softwash expert, but also a friendly, courteous, and highly responsive person. We hired him to clean mold off the siding on our entire house and decks, as well as landscape timbers. Not only did he provide an extremely affordable price for the work (the best prices I've seen, and it was not even close), but he did an absolutely fantastic job!! I couldn't believe how incredible my house looked after the softwash. My cedar shingles look brand new. My neighbor was complimenting my house and how great it looks, I'm sure people think Im getting ready to sell but no!! They came out right away!! I would highly recommend Sea Breeze softwash!!! The house and decks looked brand new when he was done. We totally recommend Jim for these kinds of jobs, and will absolutely hire him again. No way we could have done this work ourselves, so we are absolutely thrilled with his work. Best, Danny and Nina.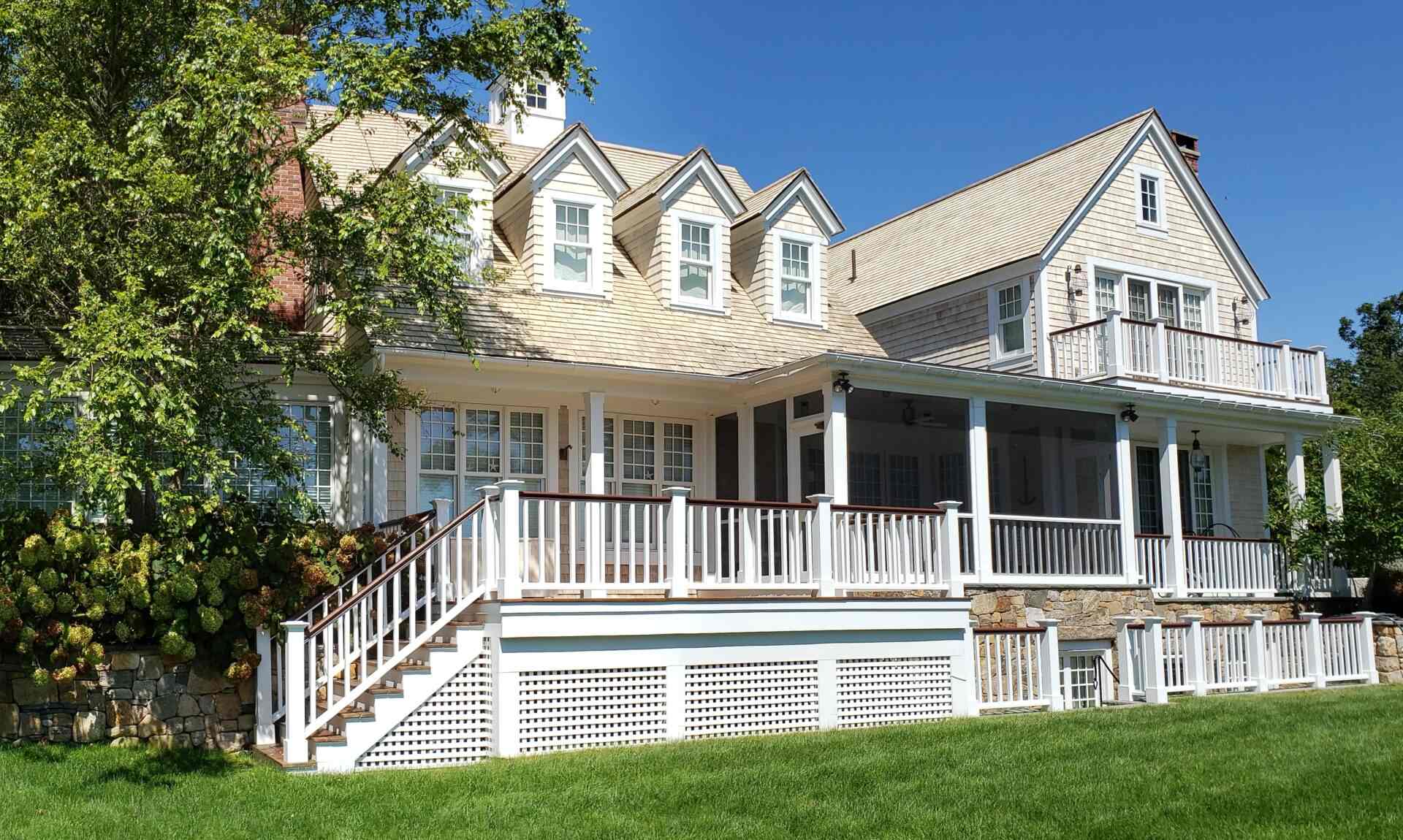 HT Edwards
Customer
Sea Breeze Soft Wash is a terrific operation. My wife and I cannot recommend it highly enough. Jim, the owner, is a consummate professional. His work is meticulous and the finished product (a sparkling clean house) is glowing; he leaves no stone unturned to get everything right; he cuts no corners in his work; he takes pains to protect your property as he works (e.g., covering plants); he is careful in moving furniture and returning everything to where it belongs; he is friendly, responsive, and immensely helpful in explaining what needs to be done and how he will do it; and he is a person of great integrity, totally genuine and trustworthy. The bottom line is simple: Jim runs an outstanding operation at Sea Breeze Soft Wash and their work is sterling.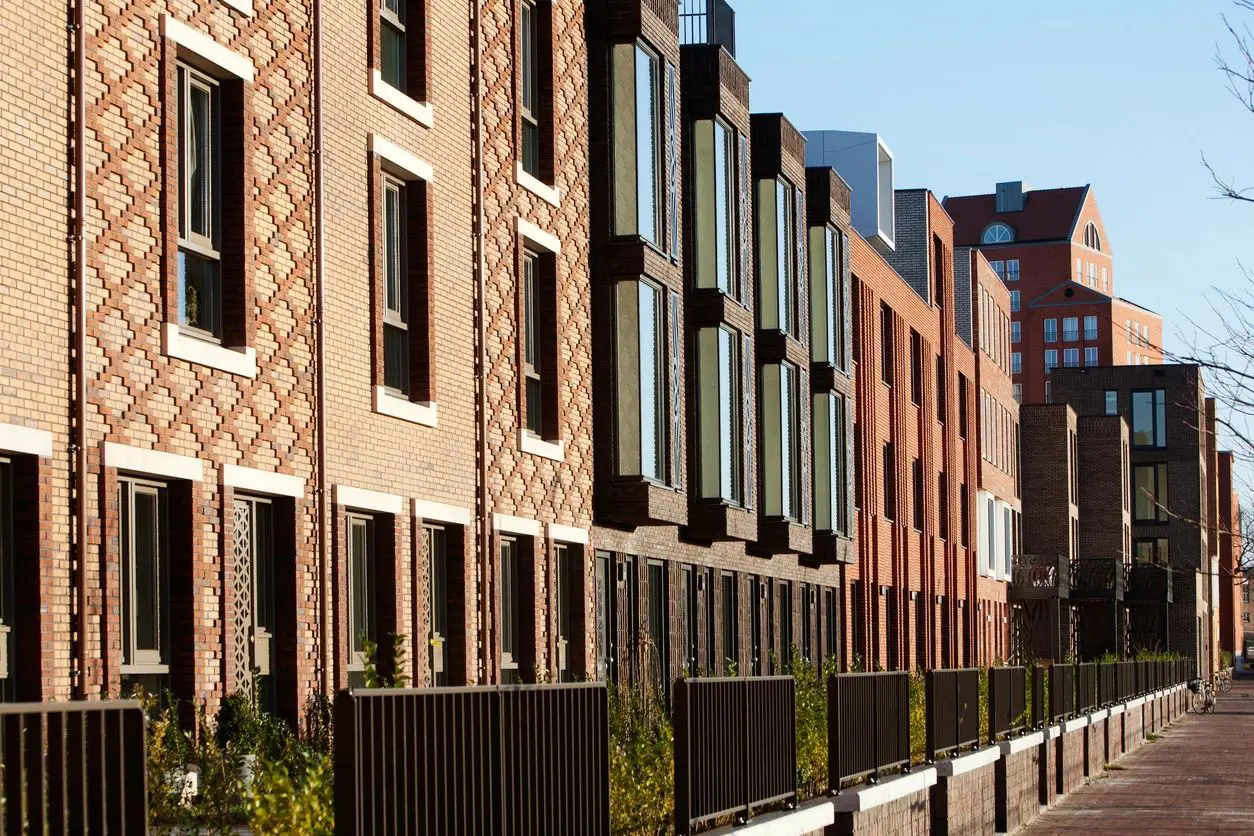 Sharon D.
Customer
Amazing transformation on two houses! We thought our neighbors had their house re-shingled until we found out they washed it. Contacted Sea Breeze right away to schedule our house and also my parent's house to be done. They both look amazing and once clean, we realized the shingles were in better shape than we thought. Both outdoor showers look brand new again. Jim is a true perfectionist and a pleasure to work with.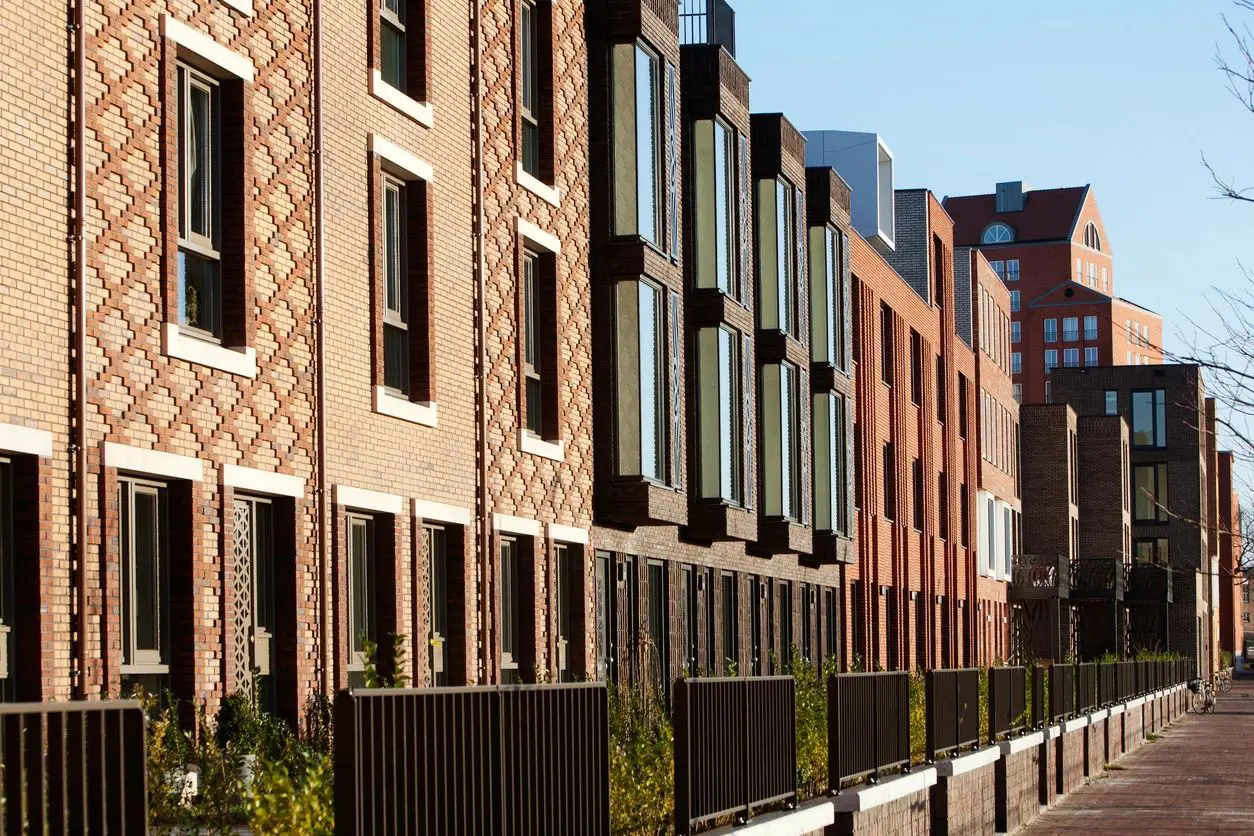 Kate G.
Customer
Jim came to soft wash our house this morning. From the first phone call to the finished "before and after" result, working with Sea Breeze Soft Wash was a wonderful experience. I felt like I was on an episode of HGTV, the reveal was THAT dramatic. From gray, dark shingles to pretty clean ones was the best transformation! Jim was professional, courteous, and even brought a sweet dog my kids played with!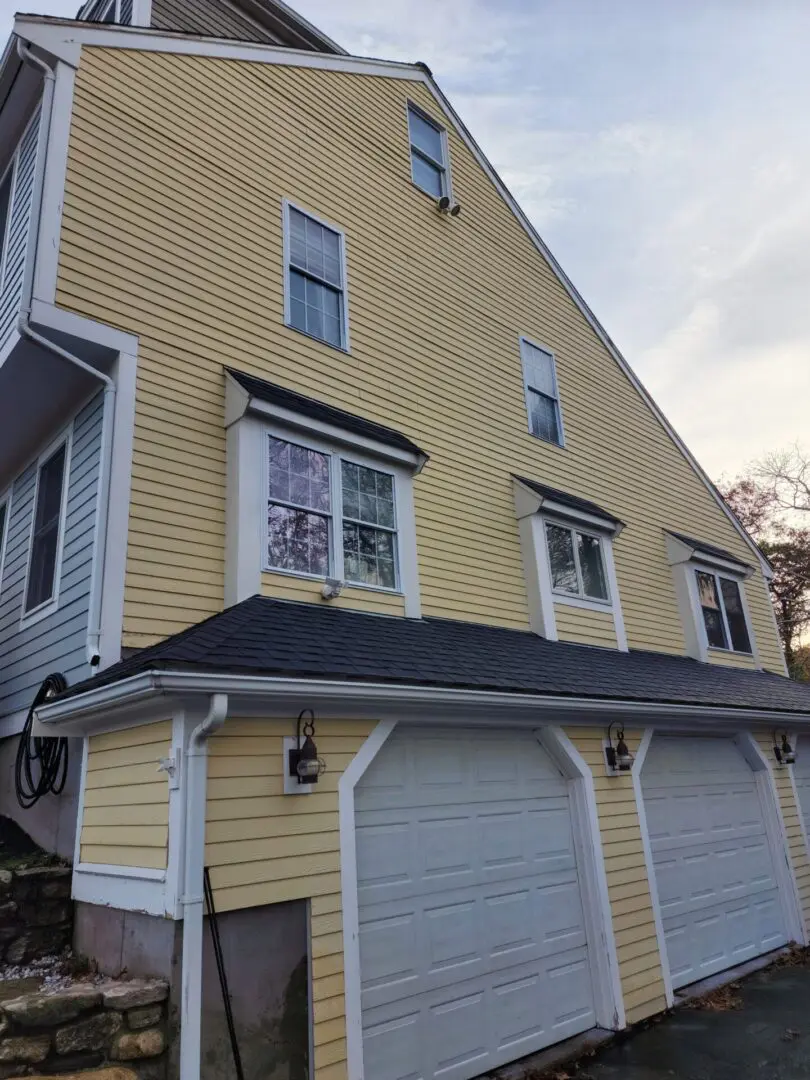 Eileen P.
Customer
Jim is an amazing worker and very dependable. My husband rarely brags about the workers we hire, but he has not stopped bragging about Jim. Our house looks brand new. Jim cleaned more than what was expected of him; not too many people do above and beyond as he did. We would highly recommend him.
The Porembas!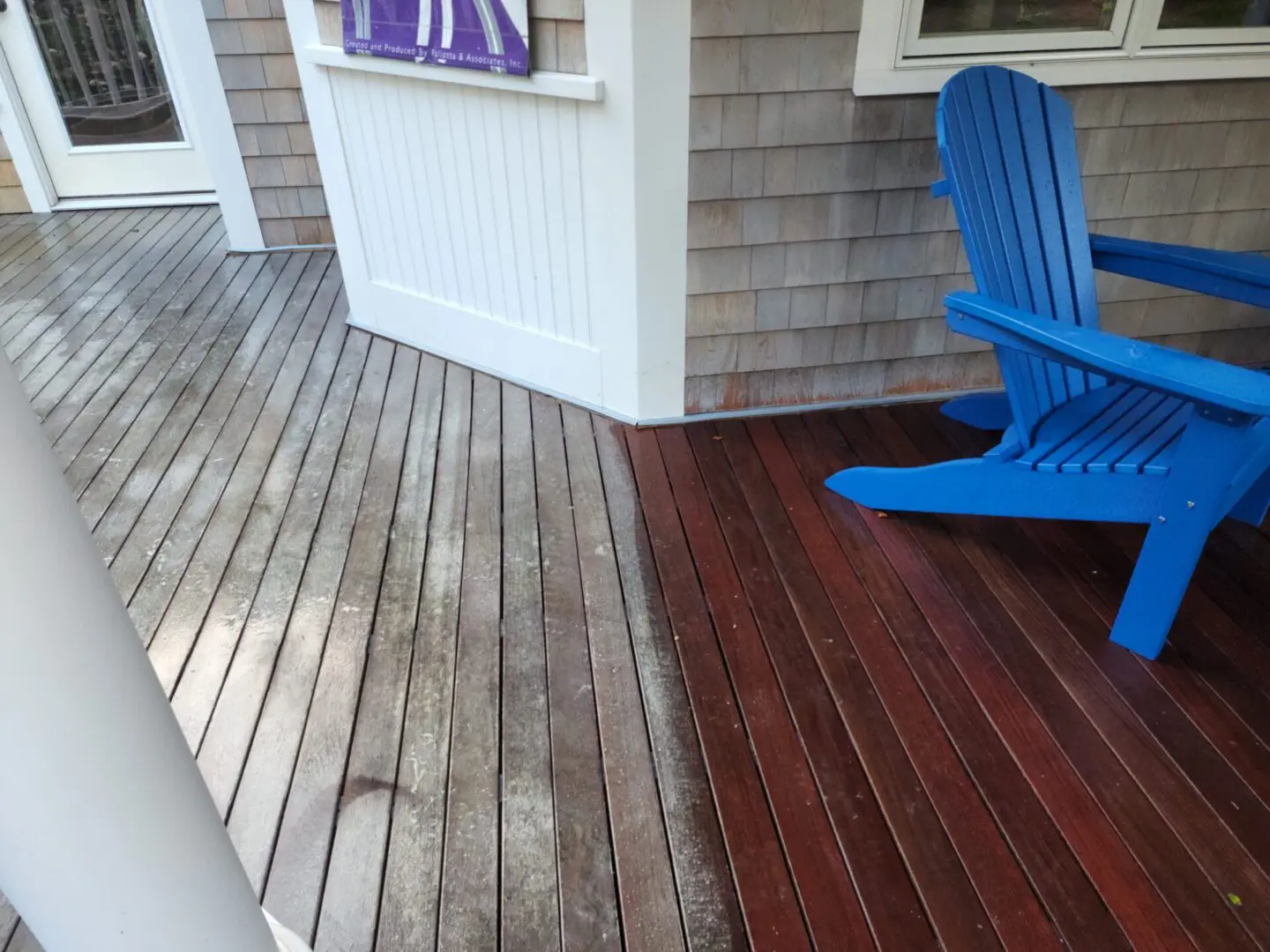 Ted L.
Customer
Sea Breeze Soft Wash and its owner James Cordiero did an outstanding job on my home with cleaning the exterior of my home. The work and finish product was more than I expected and the house looks like it was re-shingled. He was a delight to work with very thorough and attentive to detail. He went the extra mile to make sure we were satisfied. I would recommend Soft Breeze Soft Wash and James C. without any reservations. He was truly outstanding.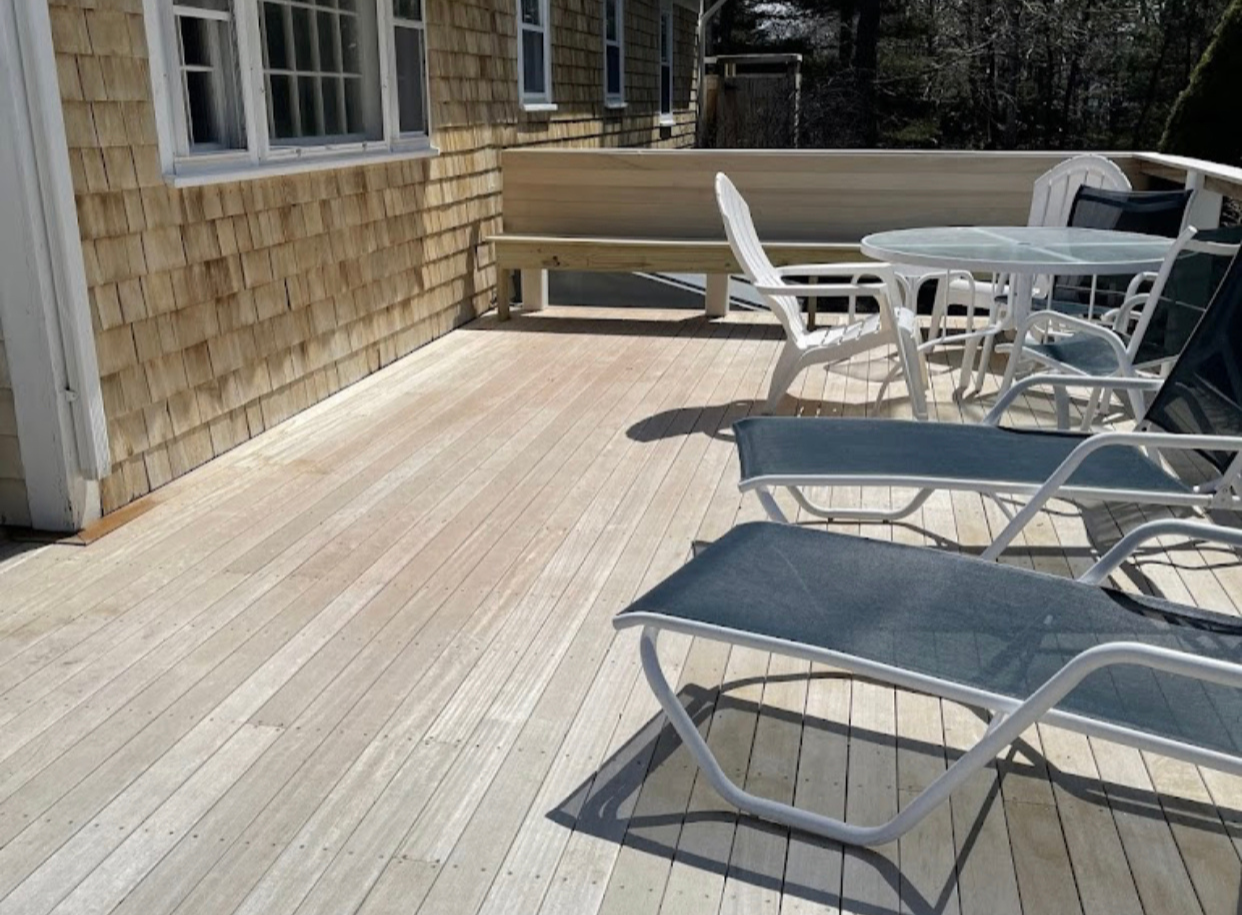 Chris S.
Customer
Jim did an excellent and professional job with our house. We couldn't believe the results. He made our 40+ year old house look like new again! We were extremely pleased and highly recommend Jim to anyone.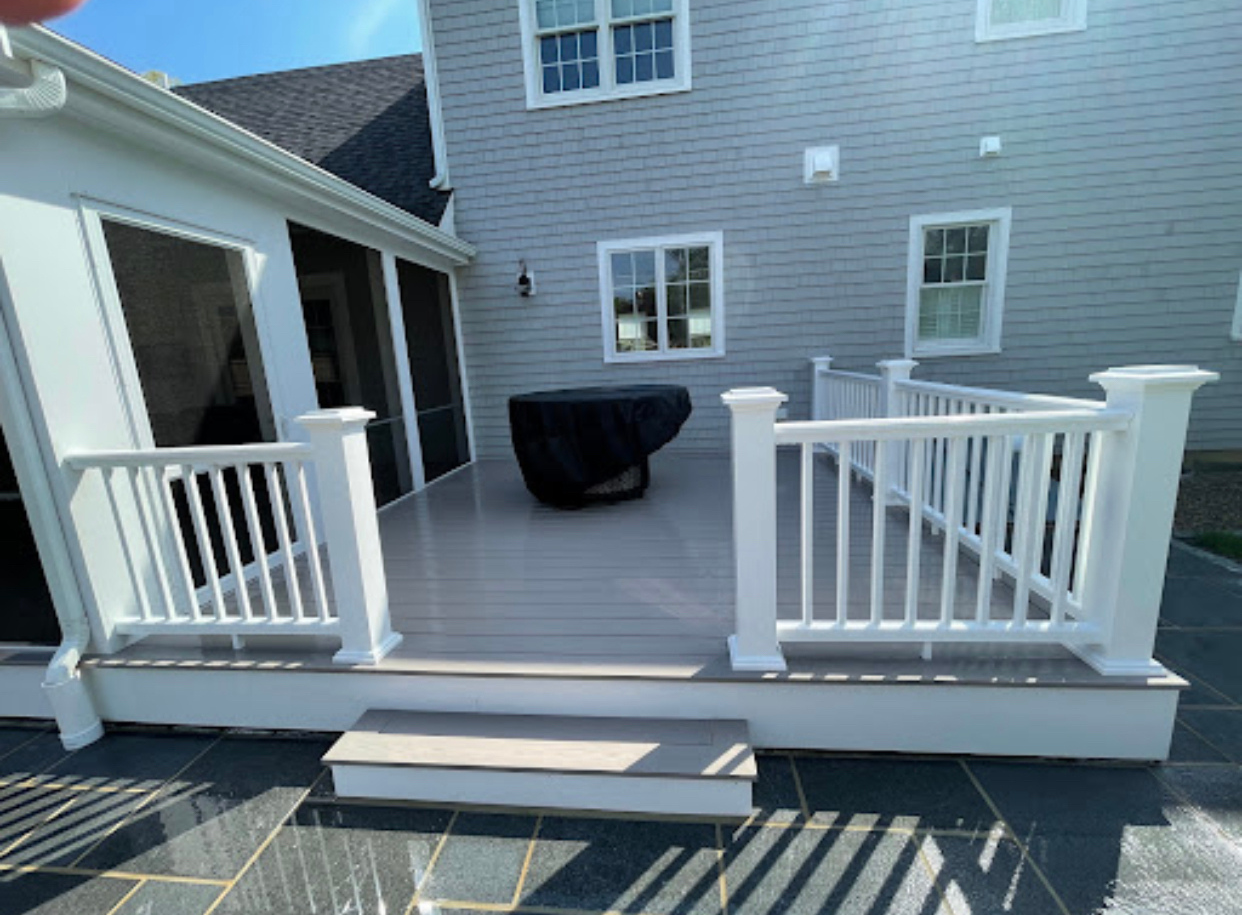 JC S.
Customer
Sea Breeze Softwash is a great company in Chatham. Jim, the owner-operator, is friendly, honest, priced in reality, and more than willing to treat your home as his own. The black algae, mold, mildew, and lichens we all deal with in New England are a curse; but you're in good hands with Jim, as he makes it disappear while going the extra mile to make sure your property looks even better than you imagined it could. Before he begins to Softwash, valuable landscape bushes and flowers near your home's foundation are covered with wide, protective painter's paper. He's also extremely careful moving ladders and hoses around each side of the house and gardens. Seeing the difference after a Sea Breeze Softwash is amazing... it truly looked like a new home when he was finished!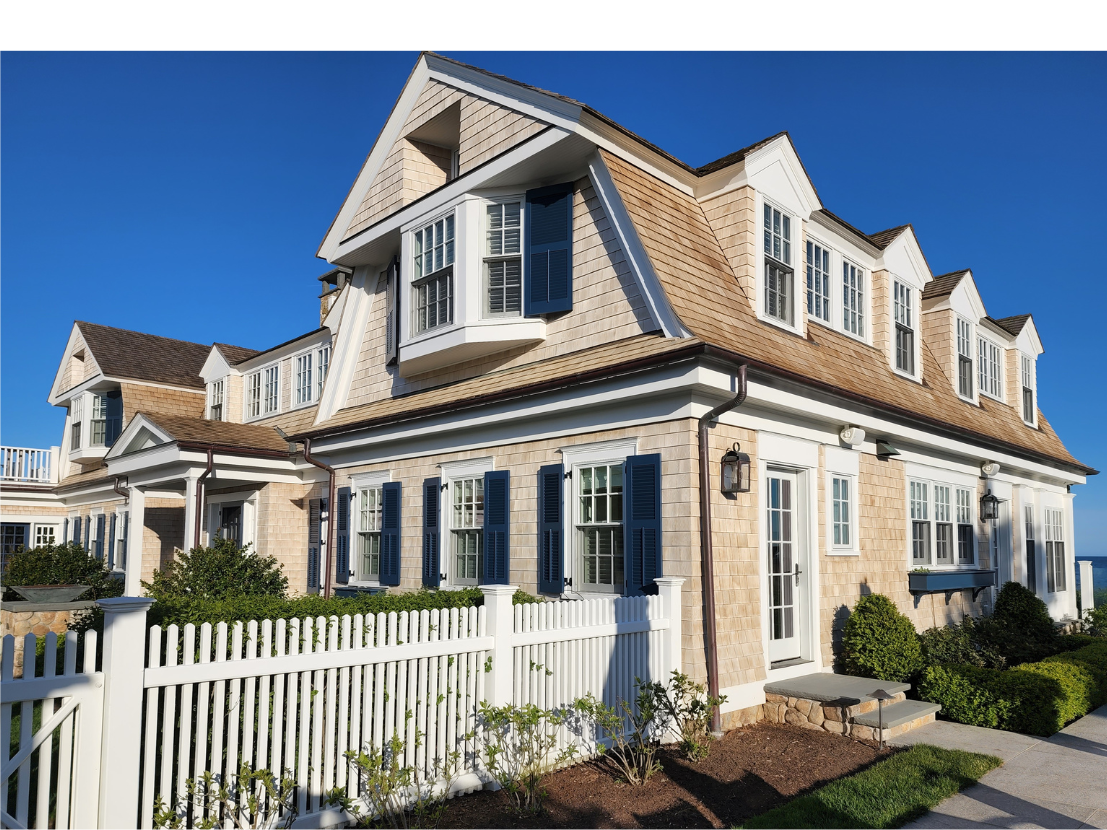 Kathryn H.
Customer
What a wonderful man. I rarely review services... but this guy earned his 5 stars. Expect fair prices and above/beyond in every way. Great value, responsive, and professional!!! Don't bother getting 10,000 estimates like I did- just hire Jim 🙂 Excellent instant results. My home went from mold and moss everywhere to looking brand new!!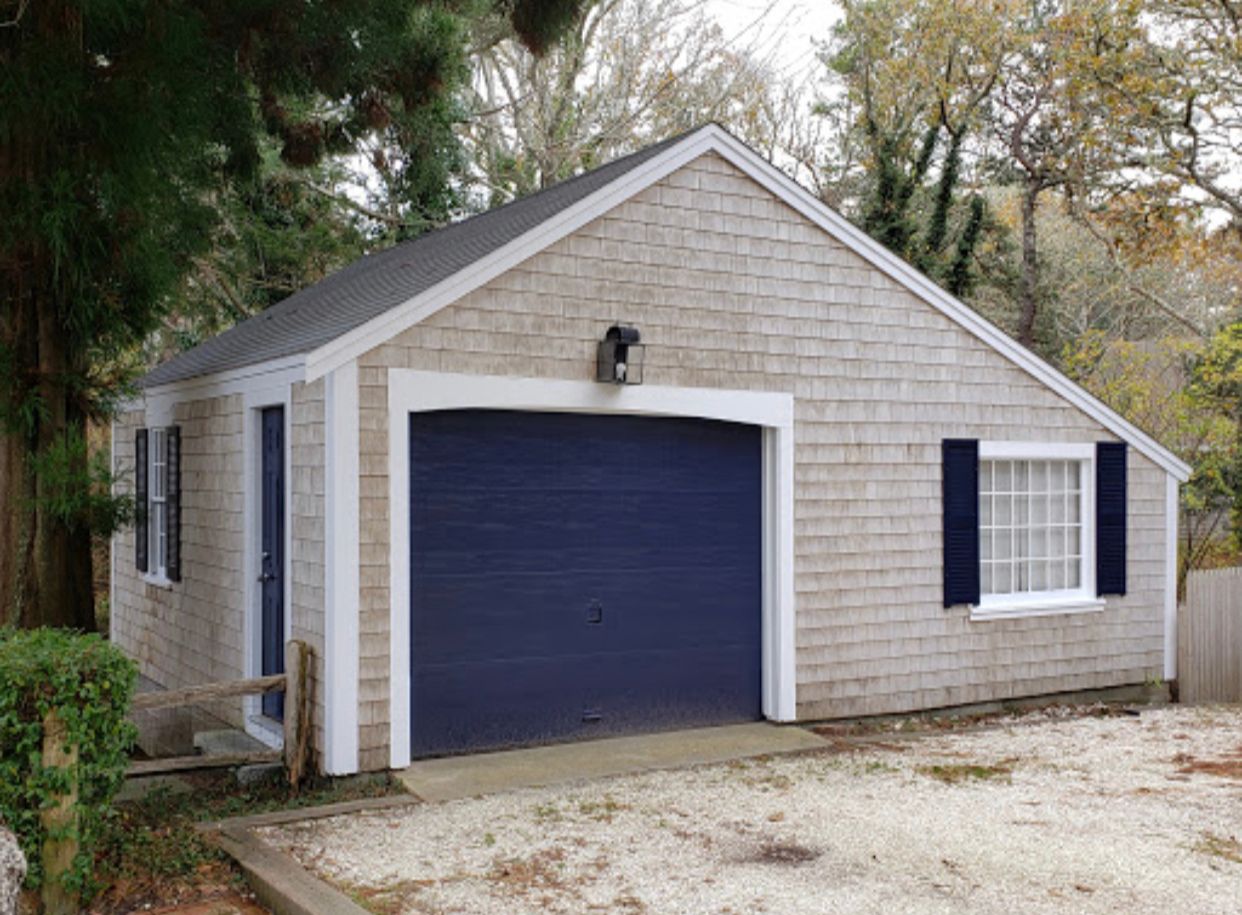 Mary Elizabeth W.
Customer
The house we bought had white siding that had not been cleaned in years. Sea Breeze made it look bright white and clean again. Our cedar siding and fencing also looks like new!! I highly recommend this business!!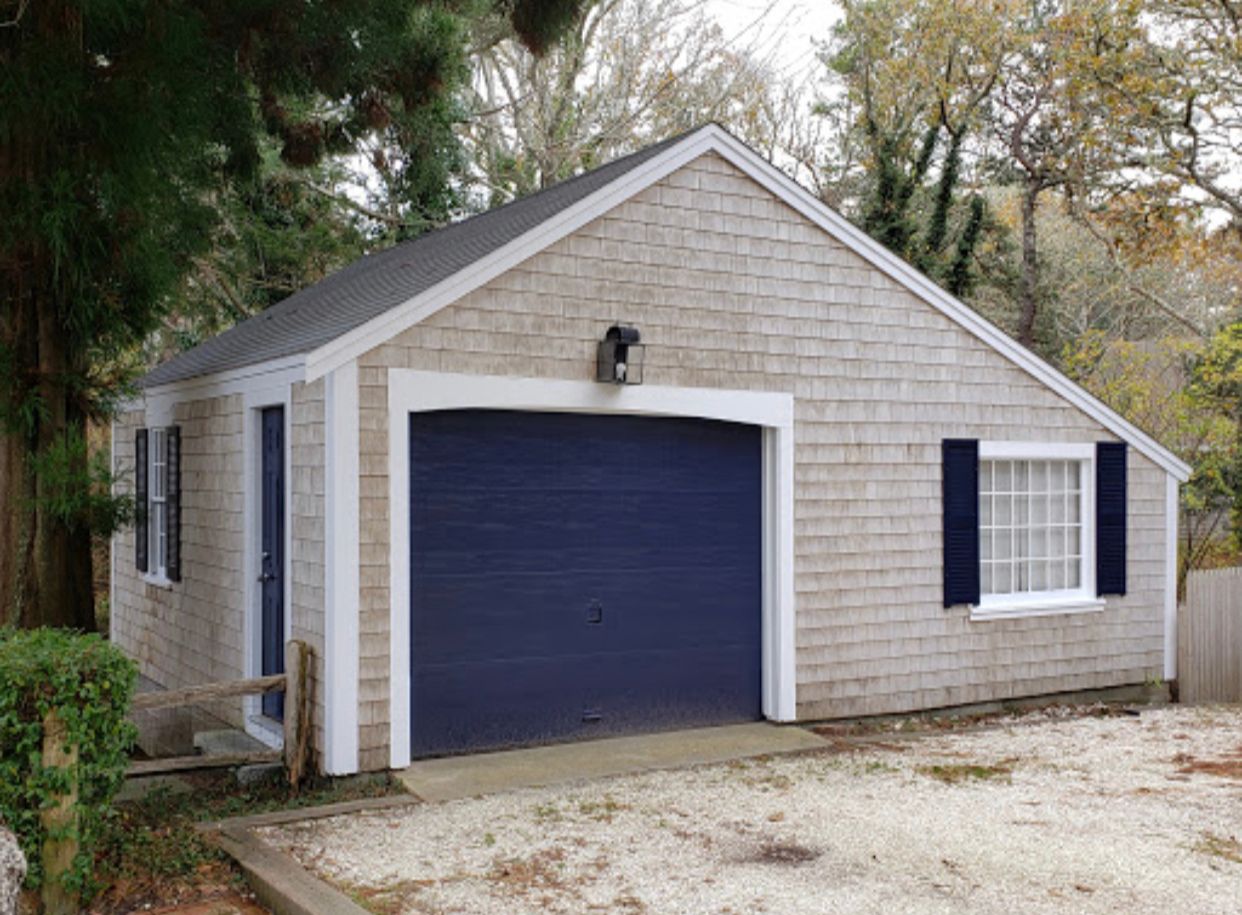 Colleen B.
Customer
Jim showed up as scheduled and my home looks like new. A friendly and eager-to-please kind of guy. Thanks, Jim for a fantastic job. I highly recommend his services.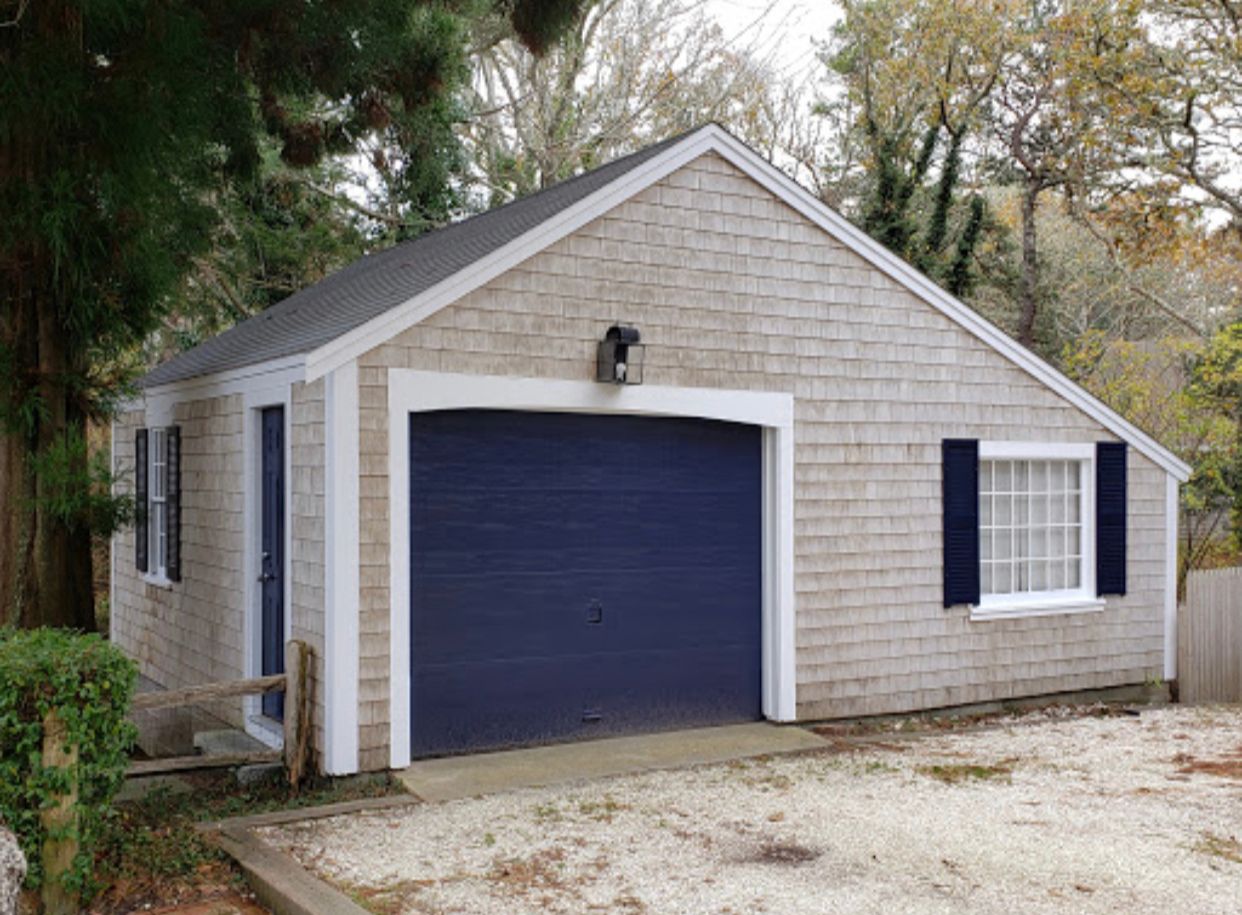 Scott E.
Customer
Sea Breeze Soft-Wash is an absolute must if you are a homeowner or business owner. It will leave your house, building, deck/patio, or anything you need to be cleaned looking brand new. I am not exaggerating their work is must see. The process they use is 2nd to none. It is not abrasive and does not compromise your shingles or the integrity of your wood. They washed my home and business and I am 100% satisfied!! I would highly recommend Sea Breeze Soft-Wash!!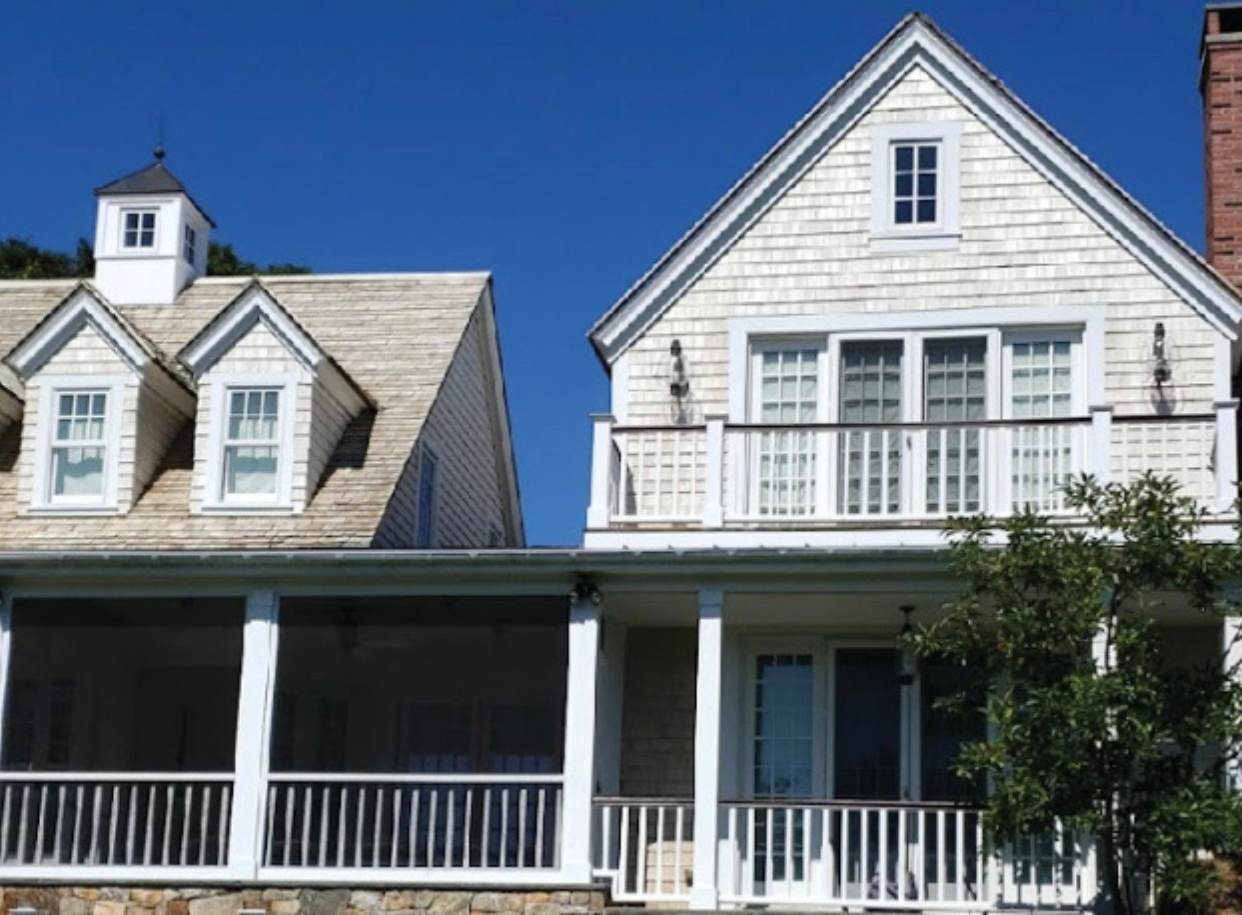 Mary B.
Customer
Jim was a pleasure to work with, he was very responsive and kept us abreast of weather changes that affected our progress. Once the weather was clear he completed our job in a day and left our house neat and clean. Great job would highly recommend it!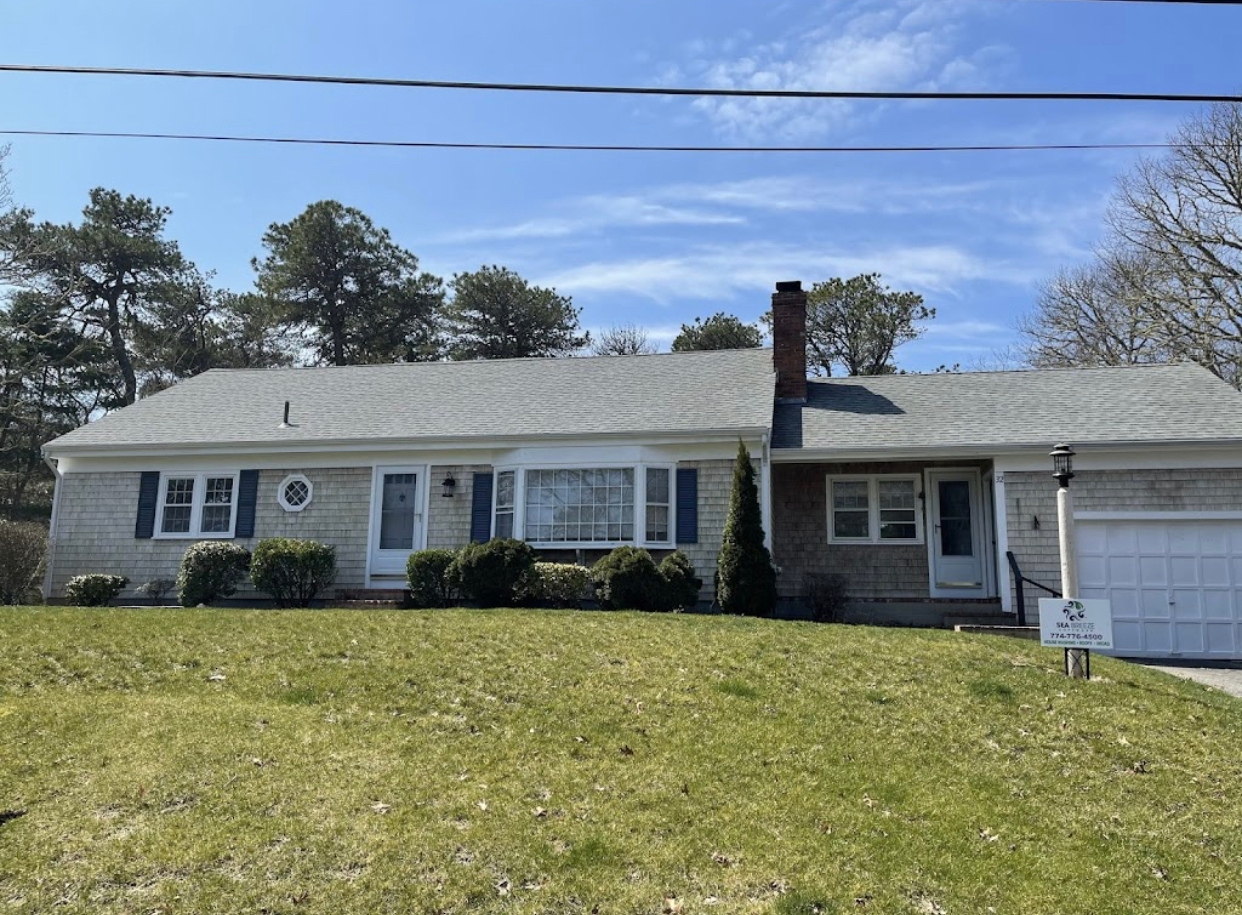 Danny C.
Customer
Great guy, amazing work. He arrives on time and when he says, unlike most Cape Cod contractors. My house looked great afterward; roof, siding, fence... You never realize how dirty your house looks until it's cleaned professionally. Would definitely hire again.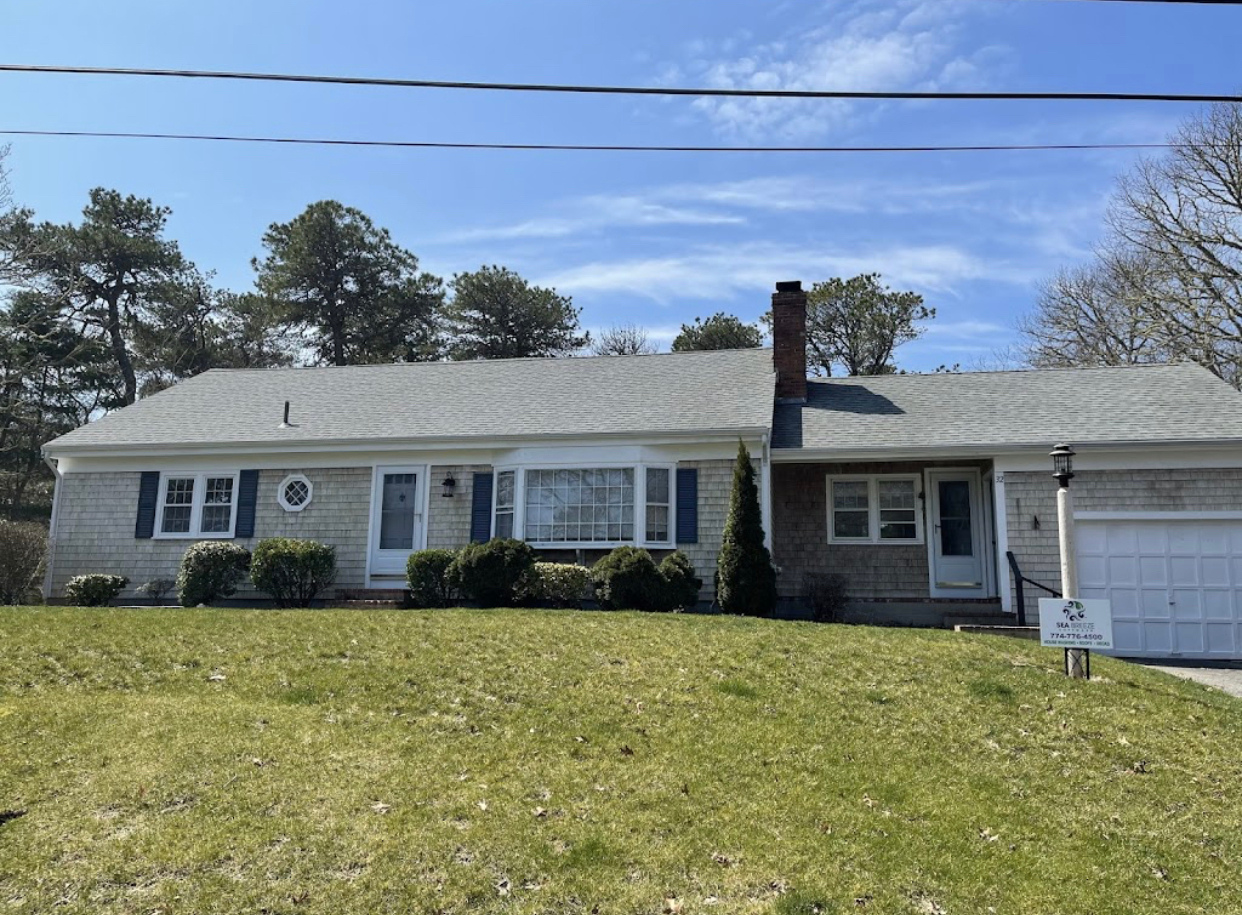 Susan S.
Customer
Jim did a fantastic job. My roof, skylights, siding, trim, deck, and steps are immaculate!! I can not imagine putting a house on the market or renting it out without getting it soft-washed. My house looks expensive!!!!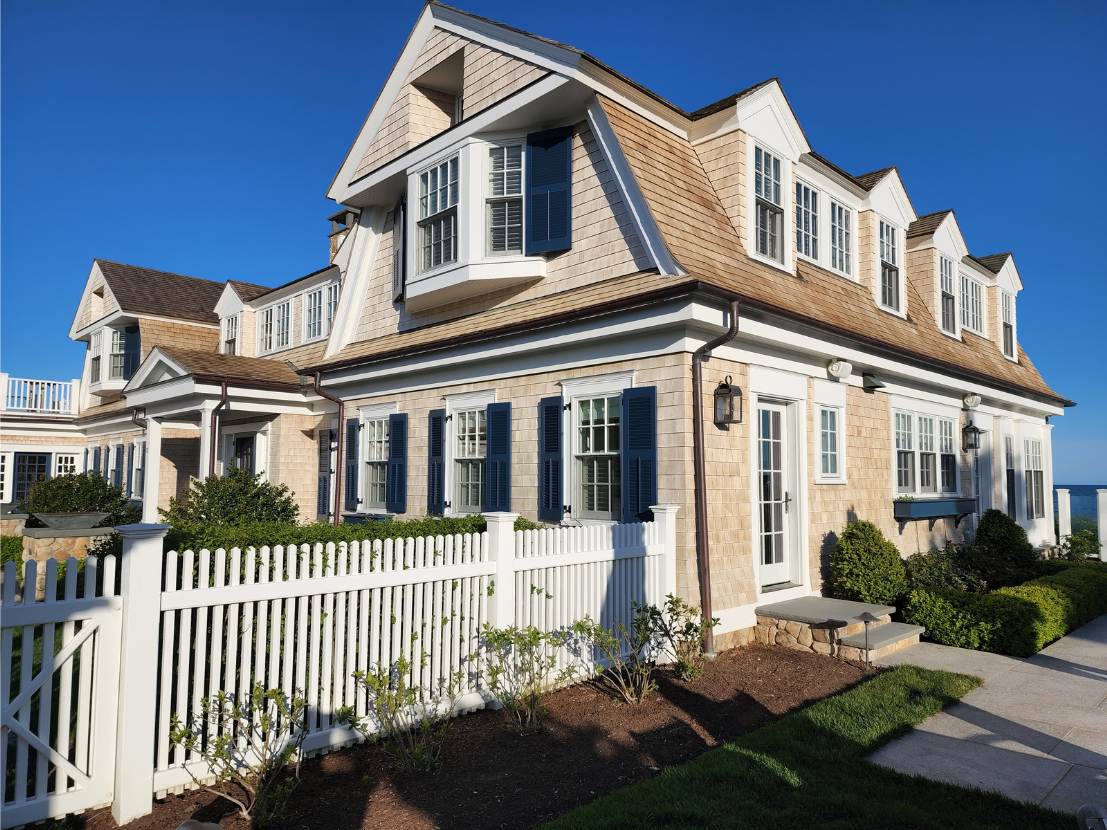 Azcape F.
Customer
I would like to thank the fine folks at SeaBreeze Soft Wash for helping me out with the dilemma I had at my summer cottage. While inspecting my property I noticed that the wood fence and siding on the cottage had deteriorated over the years with the growth of moss and algae. Also, the cottage roof had unsightly growth starting on it. I made some calls around to inquire about a fix. They all seemed to advise a good hard power washing. That seemed a little extreme and harsh on the wood and could possibly cause damage to the paint. I made a call to SeaBreeze explained my problem and they were able to meet me at my property and advise a remedy for my home. After explaining their simple and safe process to me I agreed to let them do the work. I was amazed by the turnaround of my cottage, fence, and roof after they washed everything down. Looks like a newly renovated home and I would definitely recommend them to anyone that has a property in need of a facelift. GREAT WORK.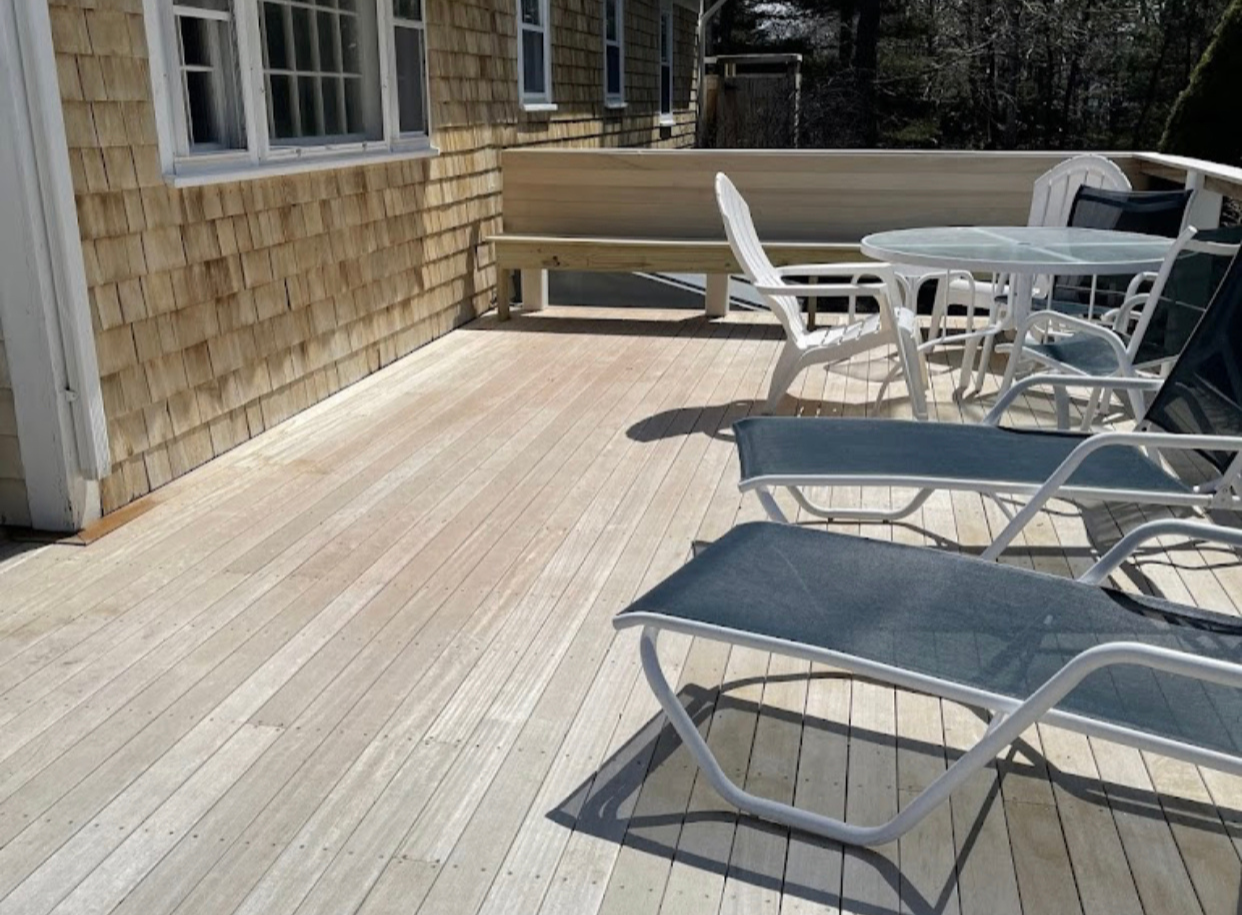 John D.
Customer
Not sure how I forgot to do a review. All I can say is be sure to take before photos before James comes by because you're going to be amazed. Everyone in the neighborhood assumes we put on new shingles. It made our property look brand new.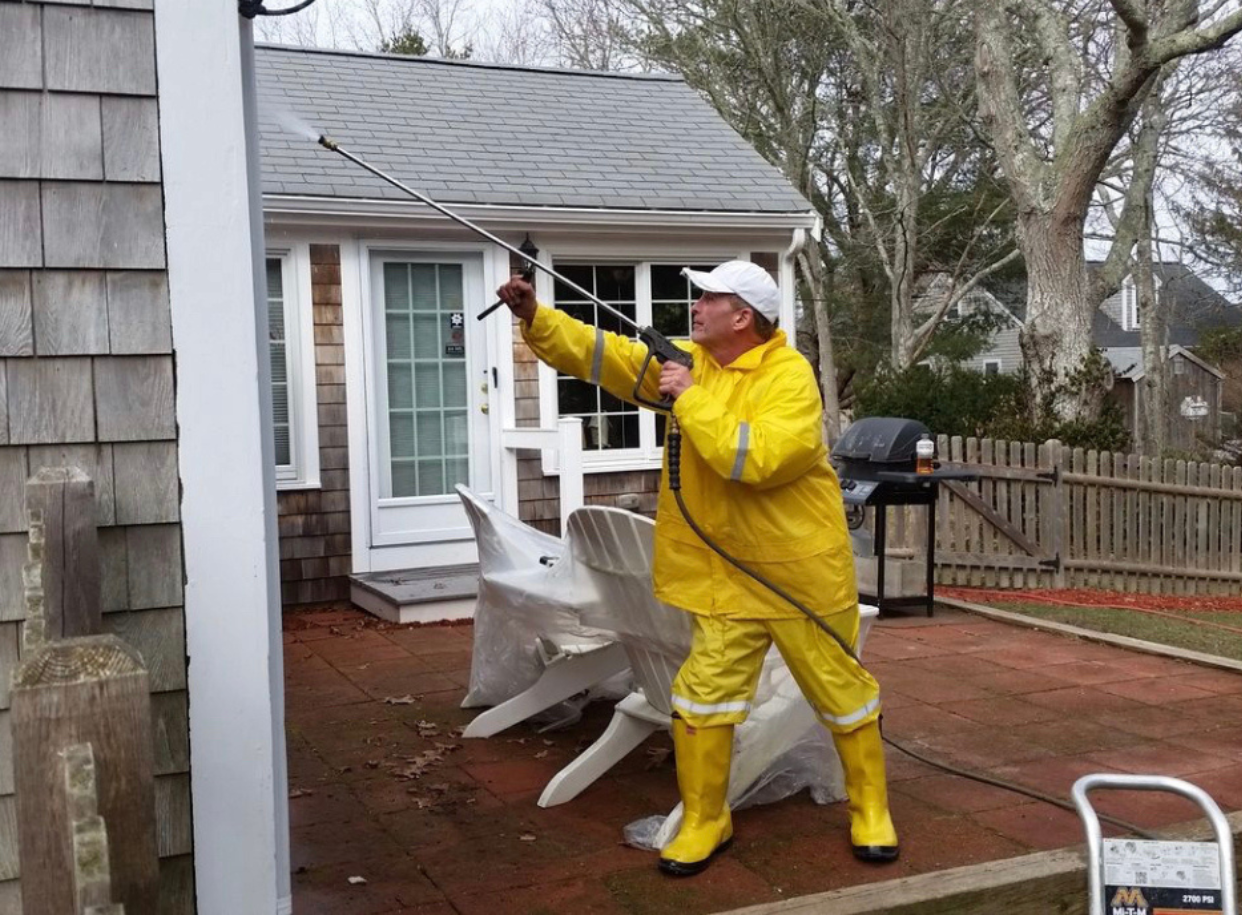 Mary B.
Customer
Last summer I hired Sea Breeze Soft Wash to clean the Algae from my Cape summer home in Chatham. Great pricing and impeccable service, after my roof was soft washed it looked like new again.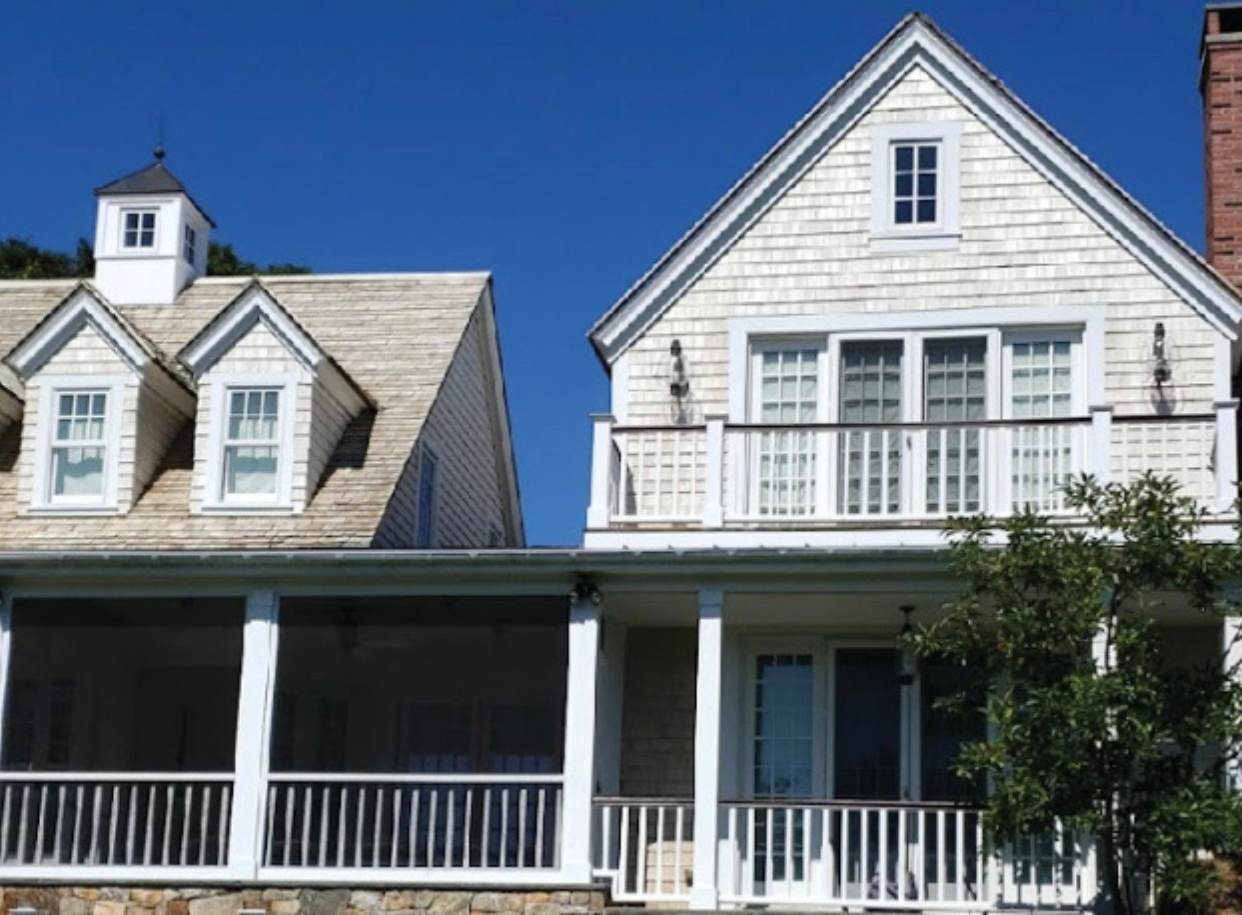 Julia J.
Customer
I couldn't believe how incredible my house looked after the softwash. My cedar shingles look brand new. My neighbor was complimenting my house and how great it looks, I'm sure people think Im getting ready to sell but no!! They came out right away!! I would highly recommend Sea Breeze softwash!!!